California will overhaul San Quentin prison, emphasizing rehab
SACRAMENTO, Calif. - The infamous state prison on San Francisco Bay that has been home to the largest death row population in the United States will be transformed into a lockup where less-dangerous prisoners will receive education, training and rehabilitation, under a new plan from California Gov. Gavin Newsom.
The facility will be renamed the San Quentin Rehabilitation Center and the more than 500 inmates serving prison sentences there will be moved elsewhere in the California penitentiary system. The prison houses some 2,000 other inmates on lesser sentences.
"We want to be the preeminent restorative justice facility in the world — that's the goal," Newsom said Friday during a visit to the facility. "San Quentin is iconic, San Quentin is known worldwide. If San Quentin can do it, it can be done anywhere else."
The move by Newsom, who recently began his second term, follows his 2019 moratorium on executions and dismantling of the prison's gas chamber, as well as his 2022 announcement that some inmates would be moved from San Quentin to other prisons.
27-YEAR-OLD KILLED NEAR OAKLAND COLISEUM WAS 'PEACEFUL,' FAMILY SAYS
It's part of a decades-long transformation of the state's sprawling prison system, which went under federal receivership in 2005 after a court determined prison medical care was so lacking it amounted to cruel and unusual punishment. A panel of judges later ordered the state to dramatically reduce the prison population due to overcrowding.
Full details of the plan were not immediately clear, but Newsom said it would build on the innovative programs San Quentin is already known for, such as housing an accredited junior college and running an award-winning newspaper put together by prisoners.
San Quentin, California's oldest prison, has housed high-profile criminals such as cult leader Charles Manson, convicted murderers and serial killers, and was the site of violent uprisings in the 1960s and 1970s.
About 800 people are released from the prison every year, and the goal is to keep them from committing another crime and ending up back in the system, Newsom said.
"At San Quentin, we believe people can change and they can grow. If given real opportunity and effective tools, people can discover their true potential and transform their lives and become very productive members of our society," Ron Broomfield, the prison's former warden, said at Friday's event.
Newsom's office cited as a model Norway's approach to incarceration, which focuses on preparing people to return to society, as inspiration for the program. Oregon and North Dakota have also taken inspiration from the Scandinavian country's policies.
US CITIZEN IN MEXICO APPARENTLY KIDNAPPED; FBI OFFERS $20K REWARD
In maximum-security Norwegian prisons, cells often look more like dorm rooms with additional furniture such as chairs, desks, even TVs, and prisoners have kitchen access and activities like basketball. The nation has a low recidivism rate.
The Prison Law Office, a public interest law firm that filed the 2001 lawsuit over prison medical care, has advocated for such an approach to prisons and led tours of European correctional facilities for U.S. lawmakers. On a 2011 trip to prisons in Germany and the Netherlands, Donald Specter, executive director of the law office, said he was shocked to see that they were "so much more humane" than prisons back home.
"While I was there, I thought, 'oh my god, we should try to import this philosophy into the United States,'" he said.
Specter said the rehabilitation-centered approach reduces recidivism, meaning there will be fewer victims of crime in the long run.
James King of Emeryville spent time in San Quentin and is now the co-director of programs at the Ella Baker Human Rights Center. He said he doesn't believe that prisons are the most effective sites for rehabilitation.
"There's a saying," he said, "'You can't get well in a cell.'"
He said he's very glad the governor is thinking about this idea, and he wishes it would go further.
"I think even more imagination and creativity is called for, "King said. "There's a way to bring people home and offer the same services in the community. That would be more effective."
A group made up public safety experts, crime victims and formerly incarcerated people will advise the state on the transformation. Newsom is allocating $20 million to launch the plan.
Critics of Newsom's announcement said it follows continued prioritization of people who have committed crimes over victims.
"We're in a climate where it's all about the offenders and the criminals and not about the innocent victims that have been victimized, traumatized, harmed — family members that are devastated living without their loved ones because they were murdered and taken away too early," said Patricia Wenskunas, chief executive officer of the Crime Survivors Resource Center.
Republican Assemblymember Tom Lackey said his Democratic colleagues should focus more on supporting crime victims.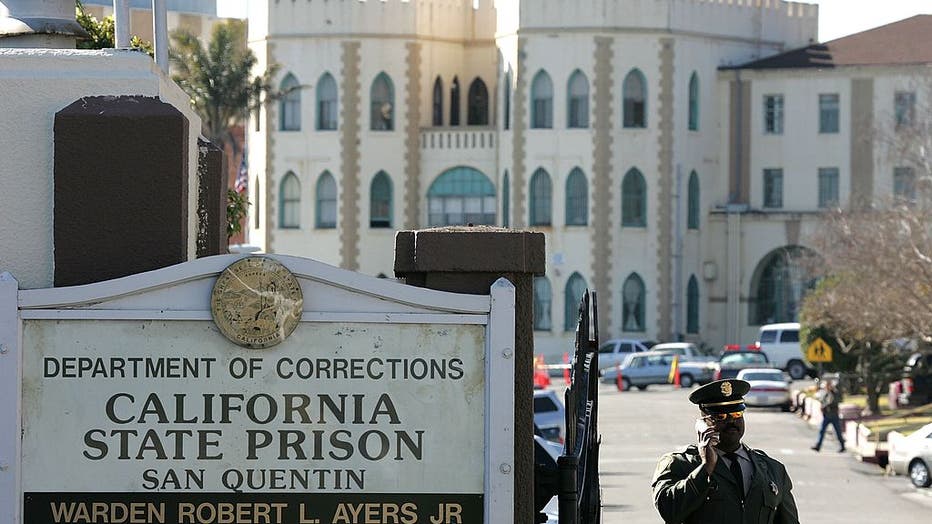 SAN QUENTIN, CA - JANUARY 22: A guard stands at the entrance to the California State Prison at San Quentin January 22, 2007 in San Quentin, California. The U.S. Supreme court threw out Californias sentencing law on Monday, a decision that could reduc
"Communities win when we have rehabilitative efforts, but yet, how about victims?" Lackey said. "Have we rehabilitated them?"
Meanwhile some activists say Newsom's plan doesn't go far enough. Taina Vargas, executive director of Initiate Justice Action, an advocacy group based in Los Angeles, said she is pleased the state is moving toward rehabilitating incarcerated people but more drastic changes are needed to transform a system that imprisons so many people.
"Over the long term, I think we want to prevent people from going to prison in the first place, which means that we want to offer more opportunities for high paying jobs in the community," she said.
Amber-Rose Howard, executive director of Californians United for a Responsible Budget, a group focused on reducing the prison population, isn't convinced a "Norway model" would work in the United States since the two countries have vastly different histories.
ANGELO QUINTO'S FAMILY WANTS DEATH RULED HOMICIDE AFTER NEW EVIDENCE EMERGES
"Newsom should stay on track with closing more prisons, with implementing policies that have been passed that would reduce incarceration and that would get people home," she said.
California voters upheld the death penalty at the ballot in 2016, but they've also supported easing certain criminal penalties in an attempt to reduce mass incarceration as part of a more recent movement away from tough-on-crime policies that once dominated the state.
The prison houses the first accredited junior college in the country based entirely behind bars, offering classes in literature, astronomy, U.S. government and an Associate of Arts degree.
The prison also runs a newspaper called the San Quentin News, and several prisoners recorded and produced the hugely popular podcast " Ear Hustle " while serving time.