Candlestick Park demolition nearing an end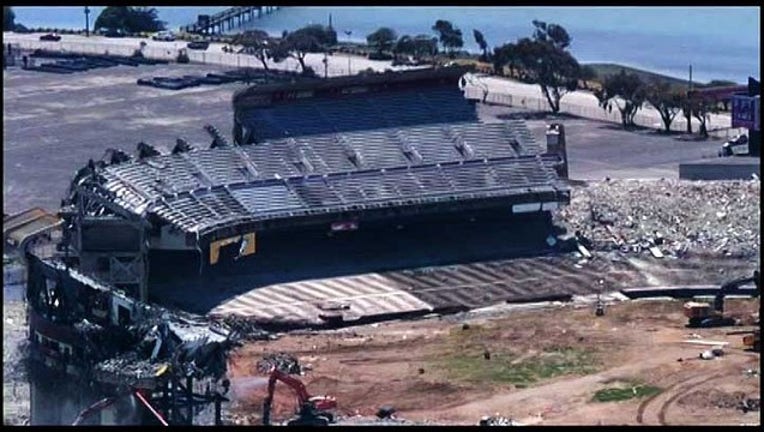 article
SAN FRANCISCO (KTVU and wires) – In a scene very familiar to San Francisco sports fans, the wind whistled across Candlestick Park on Thursday.
But instead of kicking up discarded hot dog wrappers and helping seagulls remain aloof, the wind merely created puffs of dust.
The demolition of Candlestick Park is nearing its end as a small army of cranes slowly chiseled away at the remains of the once massive stadium.
The "Stick" opened more than 50 years ago and was known for its chilly conditions brought by whipping winds and fog from San Francisco Bay.
Willie Mays once patrolled Candlestick's vast centerfield for the San Francisco Giants while Joe Montana completed the "The Catch" igniting a dynasty for the San Francisco 49ers in one of its end zones.
If there was anything more needed to cement its place in Bay Area history, it was also where The Beatles held their last live concert in 1966.
The Giants have long ago moved to AT&T Park while the 49ers play in a modern architectural wonder in Santa Clara making the stadium obsolete.
And soon it will be gone – living only in the memories of Bay Area sports fans.