Capp's Corner: Piece of San Francisco history, closing after 55 years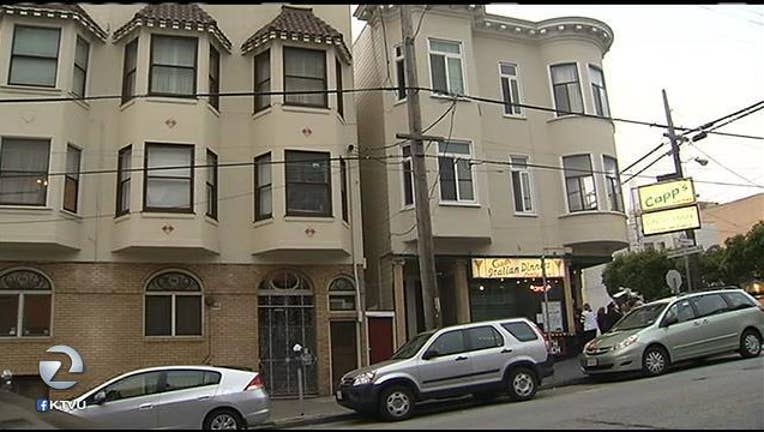 article
For many, a visit to Capp's Corner is a trip back in time.
Inside the family-style restaurant in San Francisco's North Beach neighborhood are vintage photos of famous patrons who've dined there over the years, many of the same Italian food favorites and many of the same faces that have been gathering for decades.
The restaurant has been open for more than 50 years.
"My parents used to bring me and my brothers here for dinner. On Friday night, my grandparents came here and when I grew up, I started coming here on dates," said Robert Rodriguez, of Sonoma.
A clock on the wall stands frozen in time, having stopped permanently after the earthquake in 1989.
"It's an emotional feeling," said Maureen Ginella, who has owned and run the restaurant with her husband Tom for the last thirty years. "It's a gut reaction that's hard to describe."
The Ginellas spent the Sunday dinner service visiting with hundreds of regulars, many of whom were taking photos in front of the restaurant.
Governor Jerry Brown, a childhood friend of Tom Ginella, stopped in Sunday evening.
The Ginellas said they had mixed emotions about closing their doors tonight.
"I walk in there and there are so many memories bouncing around in there -- filling every part of my being, and it's very quiet too because I realize tomorrow it's going to be dead silent," said Maureen Ginella.
"San Francisco is changing so quickly and a lot of the new residents don't understand the history," said Jacquie Larkins, of Kentfield, who said Capp's is sentimental to her because her late father frequented the restaurant.
But San Francisco's landscape has been changing rapidly in recent years, and the changing times are finally catching up with this old San Francisco establishment.
"We're in transition. I've been here negotiating for 19 months," said Tom Ginella. "We're in the eleventh hour."
The Ginellas said they've had a handshake agreement with their landlord for years, but that began to change 19 months ago when they brought up the idea of bringing in a business partner.
Tom Ginella said negotiations over lease terms and who should pay for improvements to the old building have failed, and while there's a sliver of hope Capp's can re-open in some form, they're now planning their retirement in Hawaii.
"It's the way it is. Things change, and life is part of that," said Maureen Ginella.
"It's out of our hands," said Tom Ginella.