Car fire reported on 580 on-ramp in Oakland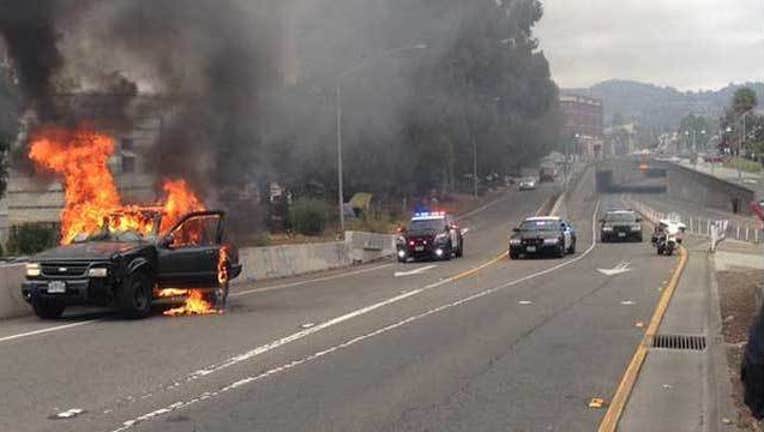 article
OAKLAND, Calif. (KTVU) -- CHP and fire units are responding to a car fire on the West MacArthur on-ramp to westbound 580, according to authorities. 
The fire was first reported shortly before 2:30 p.m. The driver told CHP officers that there were M-80 explosives in the car, but there was no word about whether the fireworks had anything to do with the fire.
The on-ramp is currently closed as CHP and fire fighters assess the scene. KTVU has a cameraman on his way to the location and will report additional details as they become available.