Car flips on Oakland train tracks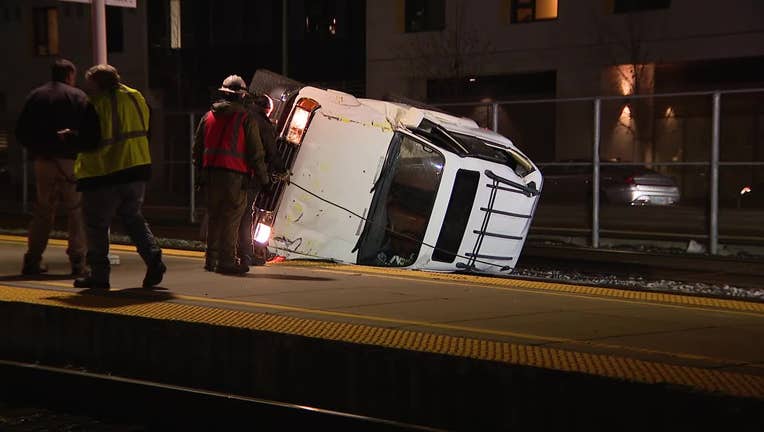 article
A driver flipped a car and abandoned it after driving onto train tracks in Oakland on Tuesday night.
The driver made a wrong turn and wound up on the rails near the Jack London Square Amtrak station, according to Oakland firefighters. The vehicle flipped when the driver tried to turn around, the fire department said. 
Amtrak passenger service and Union Pacific freight trains were disrupted while authorities worked to remove the overturned car. 
SEE ALSO: New landslide stops ACE trains
A driver abandoned this car after flipping it while driving on train tracks at the Jack London Square station in Oakland on Jan. 17, 2023.
From: KTVU FOX 2