Cat survives shock, 25-foot fall from power pole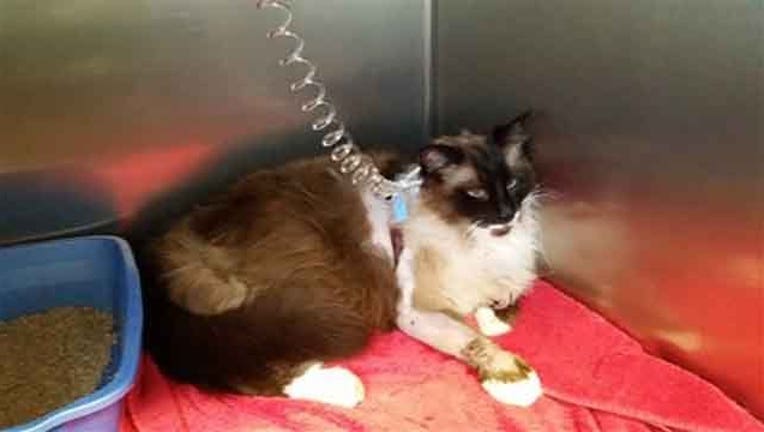 article
GRANTS PASS, Ore. (AP) — The owner of a 17-pound Siamese cat named Liam says he has nearly used up his nine lives after getting shocked on a power pole in Grants Pass and falling 25 feet.
Jennifer Kagay tells The Grants Pass Daily Courier she and her husband were lying in bed early Tuesday when they heard a "bang" and the power went out.
Her husband, Jeff, went outside and the cat was lying still on the transformer at the top of the pole. They were relieved when Liam started to move, but horrified when he fell 25 feet to the ground. On the way down, he snagged a wire with a claw, then landed softly in some brush.
The Kagays took him to the vet, where he may have to have one leg amputated.