Chase, crash in Oakland leaves thousands without power
OAKLAND, Calif. - A woman was arrested Friday following a high speed chase in the East Bay that ended in a crash and knocked out power to more than 5,000 PG&E customers in Oakland.
The chase began in Hayward on Interstate Highway 880 at Winton Avenue about 3 a.m., according to the California Highway Patrol officer Karina Oseguera. 
The officers were chasing the driver of a black Dodge Challenger, who ended up crashing into a power pole about 15 minutes later on the High Street offramp on Interstate Highway 880. The driver was taken into custody and suffered minor injuries. 
The reason for the chase has not been disclosed, and neither were the arrest charges. 
A witness who works at a tow yard next to the crash site said she saw the female driver tried to run away after the crash but ultimately was taken into custody.
The Challenger also took a fence down at the tow yard. 
PG&E crews were out at the site, trying to restore power to customers. Caltrans had to close the High Street exit as crews worked to stabilize the pole.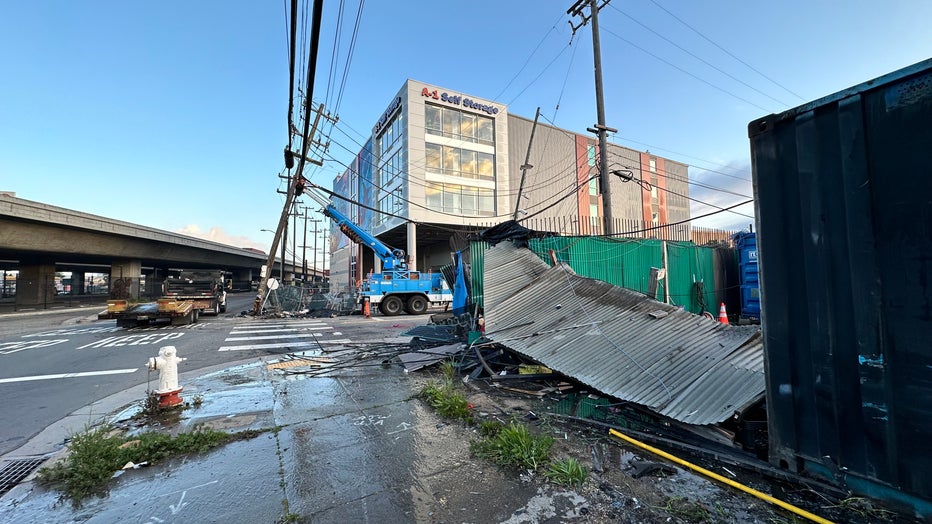 The aftermath of a chase and car crash in Oakland near High Street. March 31, 2023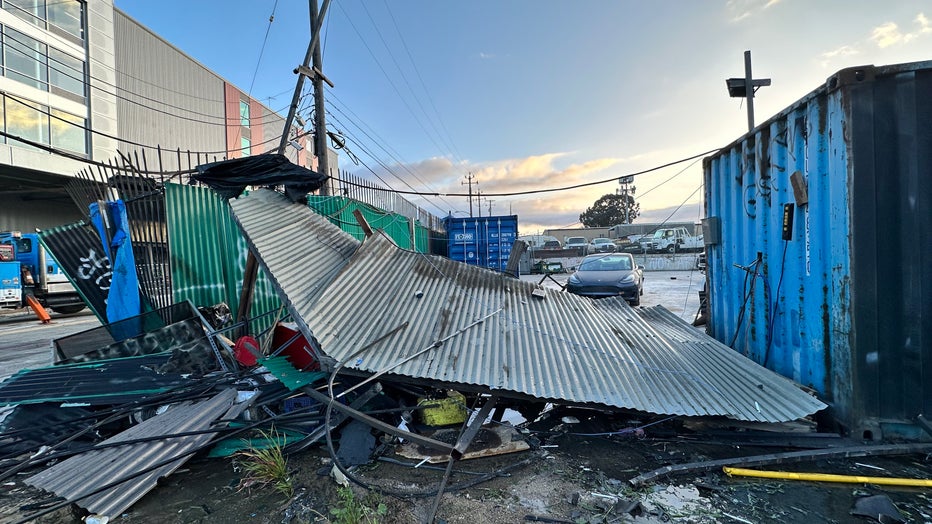 A driver took out a fence at a tow yard in Oakland. March 31, 2023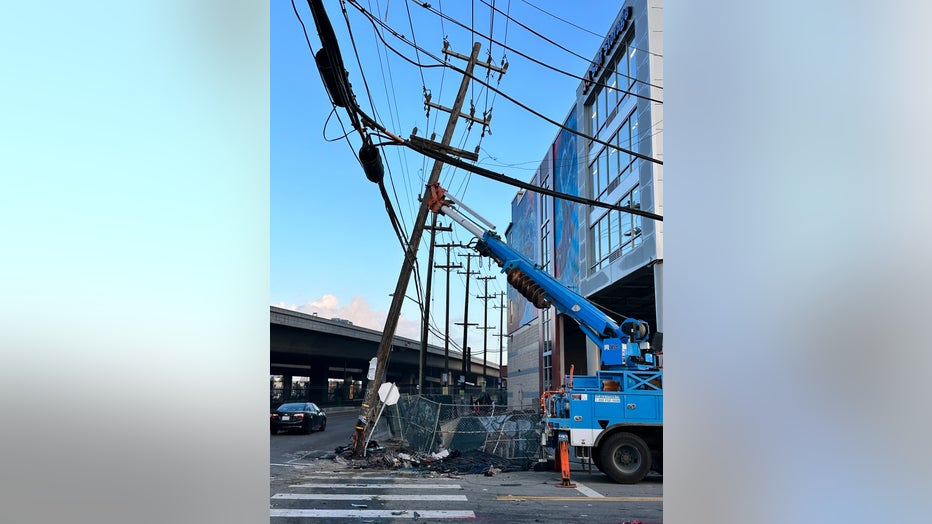 PG&E crews try to restore power to Oakland after a driver crashed at High Street. March 31, 2023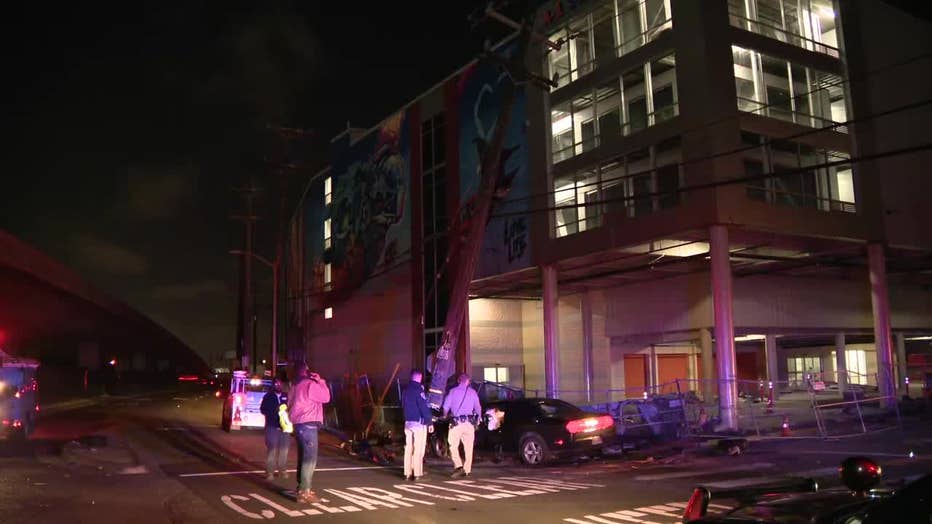 CHP officers investigate the aftermath of a crash at High Street in Oakland. March 31, 2023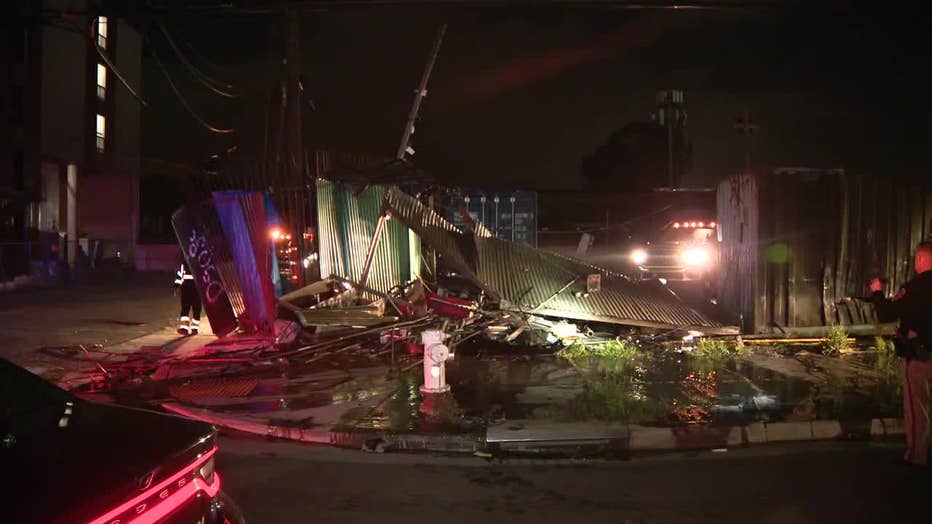 A Dodge Challenger crashed into a pole on High Street in Oakland. March 31, 2023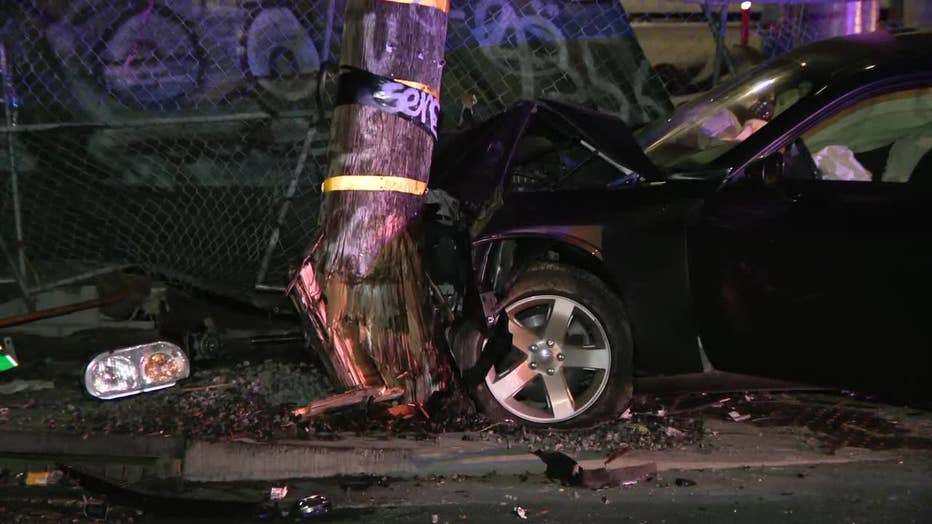 A Dodge Challenger crashed into a pole on High Street in Oakland taking out power for 5,000 customers. March 31, 2023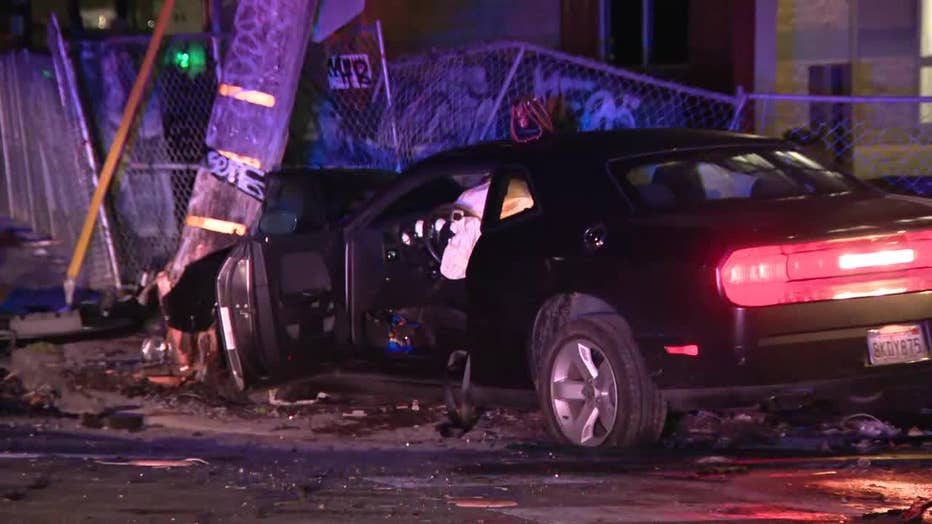 A Dodge Challenger crashed into a pole on High Street in Oakland. March 31, 2023