Child found in vehicle after Hayward CHP pursuit chase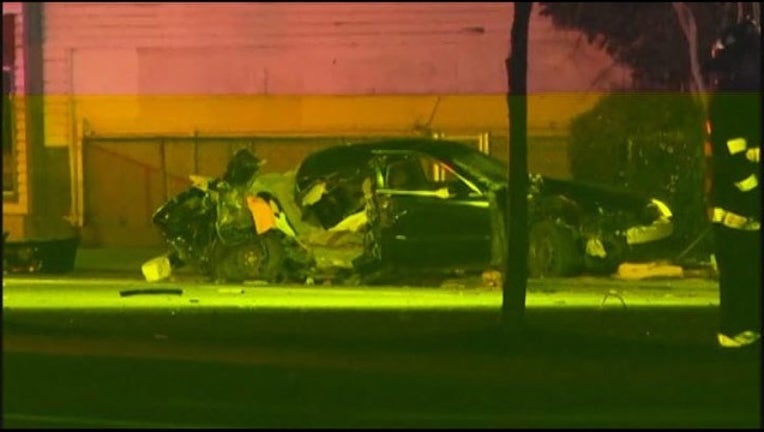 article
HAYWARD, Calif. (KTVU) – A young child escaped serious injury early Friday after a police pursuit ended in a horrific crash on a Hayward street, authorities said.
According to the California Highway Patrol, the incident began around 1 a.m. when a driver was pulled over on Highway 880.
He stopped momentarily, officers said, but then sped off triggering a pursuit.
A short distance later, the driver lost control of his speeding car, crashing into two power poles with enough force to shear them in half. He then fled the scene on foot.
When officers looked inside the heavily damaged car, they saw a young child strapped in a car seat and a woman. Both had suffered only minor injuries.
The CHP said officers have been in contact with the child's mother.
The driver remained at large and about 100 customers were without power in the neighborhood surrounding the crash scene.