CHP: 880 freeway shooting was targeted; victims arrested for stolen vehicle, weapon, warrants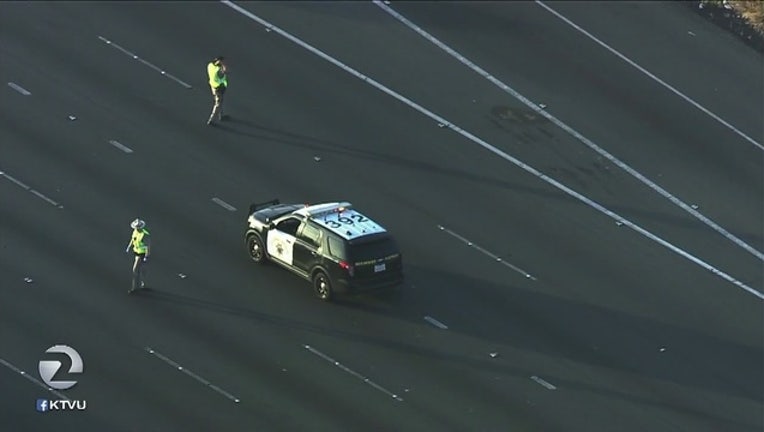 HAYWARD, Calif. (KTVU) - California Highway Patrol says Thursday's freeway shooting on Interstate-880 in Hayward was a targeted incident and that three people were taken into custody. 
The shooting happened shortly after 6 p.m. on the northbound lanes of I-880 near the 238 interchange. 
Officers said someone opened fire on a white Jeep, but the shooters got away. The people who were arrested were actually the shooting victims. CHP said their vehicle was stolen and the occupants, a male and a female, had a loaded gun inside a backpack. The passenger also had an outstanding warrant. 
A third arrest was made, when a cousin of the shooting victims arrived to help them out. The relative also had an outstanding warrant. 
Shell casings were found on the freeway. 
"The bullets caused the [Jeep] to become disabled. As the vehicle began losing pressure, the tires became disabled. As they were moving to the shoulder and they took the 238, we believe the suspects--the shooters continued on 880 Northbound,' CHP Officer Manuel Leal said. 
Police did not have a description of the shooter's vechicle. 
The incident caused gridlock with all lanes of 880 northbound, which closed for about an hour. 
CHP's Golden Gate Investigation Unit is taking the lead on this investigation. 
Anyone with information can call (707)917-4491. 
This is the latest in a string of Bay Area freeway shootings over the past four years.