CHP helicopter crew, Truckee firefighter win award for water rescue near waterfall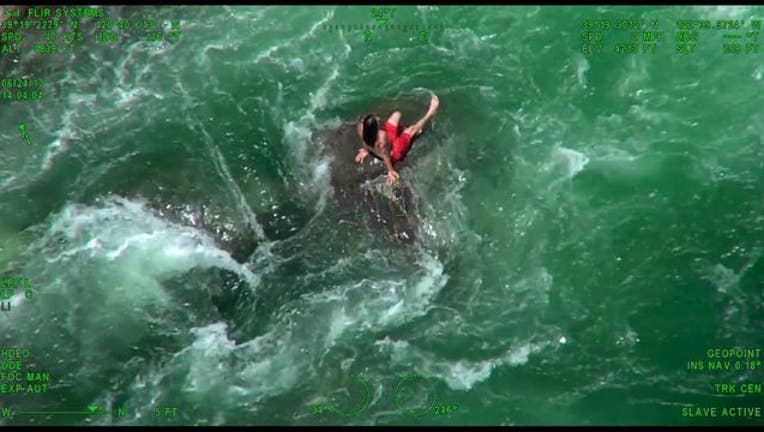 TRUCKEE, Calif. (KTVU) - A CHP helicopter crew and Truckee firefighter earned a Swift Water Rescue Award for a rescue last summer. 
On June 24th, 2017 a swimmer was swept away from the Emerald pools near Truckee and was on a small rock near a 45 foot waterfall. 
Rescue teams responded and Truckee Firefighter Dave Fichter was lowered with a rescue device to rescue the swimmer. The swimmer was taken to Bear Valley and given medical aid. 
According to the CHP, Pilot Monty Emery, Paramedic Mathew Calcutt and Firefighter Dave Fichter, were awarded the Higgins and Langley Memorial Award. The award recognizes crews for preparedness, teamwork, and a job performed under extreme conditions.  
Watch the rescue below, or mobile app users can watch the video here.