CHP officer hit by alleged drunk driver released from hospital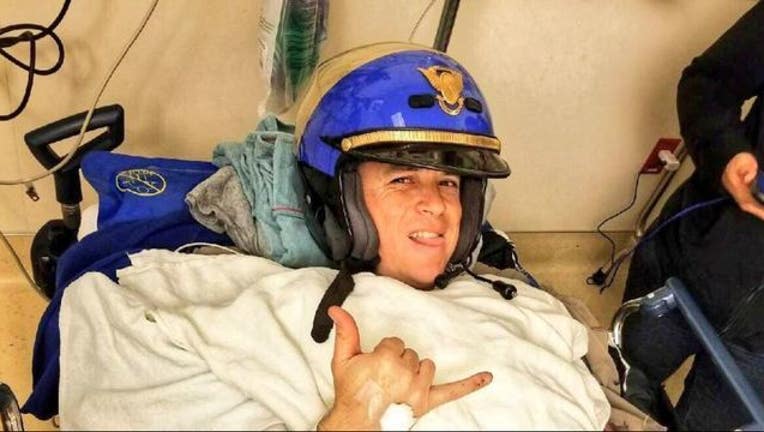 article
OAKLAND, Calif. (BCN) - A California Highway Patrol officer who was hit by a suspected drunk driver in Concord in January recovered enough to go home from the hospital Friday, the CHP said.
Officer Martin Lendway "is finally going home" from John Muir Medical Center in Walnut Creek, the CHP said in an announcement on Twitter Friday.
"After 18 days of hospital care at John Muir , surgeries on his lower legs, a grueling physical therapy schedule and over-the-top amounts of love and support from friends, family, coworkers and the public," the officer was released from the hospital, the CHP said.
Lendway has a long road to recovery but hopes to be able to return to work, according to the CHP.
The story began Jan. 15 around 6:15 p.m. as Lendway was assisting motorists in two vehicles that were involved in a non-injury collision on eastbound Highway 4 at Port Chicago Highway, CHP officials said.
The two vehicles moved off the roadway and to the center median. Lendway parked his motorcycle behind them and activated its rear emergency lights.
As Lendway worked with the motorists, a black 2006 Chevrolet Trailblazer slammed into Lendway's motorcycle from behind, sending it flying into traffic, police said.
The Chevrolet then hit one of the cars involved in the earlier collision, which landed on top of Lendway, according to the CHP.
Two cars smashed into each other as the drivers tried to avoid hitting the CHP motorcycle that was thrown into traffic. A total of six vehicles were involved in the collision, the CHP said.
According to CHP officials, the woman driving the Chevrolet Trailblazer was identified as 52-year-old Tammy Peggy Louise Walker of Pittsburg. She was taken to a hospital and received treatment, then released, CHP officials said.
Walker was arrested and booked into the Martinez Detention Facility on suspicion of two counts of felony DUI causing great bodily injury, vehicular reckless driving, assault on a peace officer, and driving on a suspended license for a prior DUI conviction, CHP officials said.