CHP: Officer justified in drawing gun during Oakland melee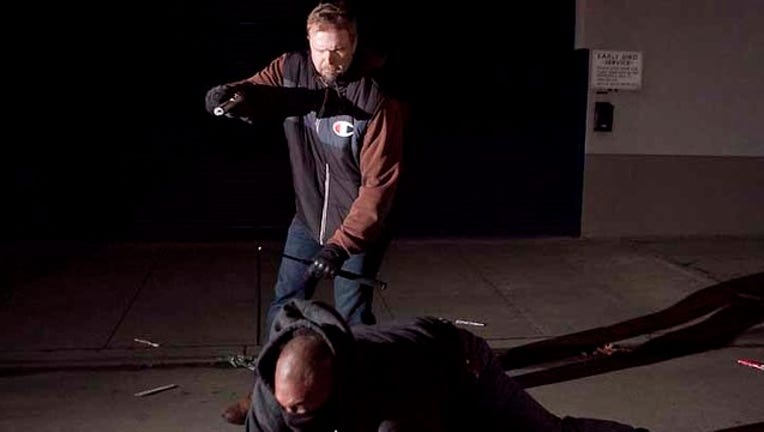 OAKLAND, Calif. (KTVU and wires) -- An investigation by the California Highway Patrol has found a plainclothes officer acted within department policy when he pointed his gun at protesters during an Oakland demonstration last year.
Avery Brown, chief of the CHP's Golden Gate division, told the Oakland Tribune the unnamed officer saved his partner's life and others by his action.
"Was it unnerving? Yes. Shocking? Yes," Avery told the paper. We take that seriously when there's a display of a firearm, but had not done that, today we might be having a different discussion. He saved his partner's life and other citizens that were there too."
The officer and his partner were dressed in plainclothes and followed the protest part of the way in their car. On foot they walked with the march from downtown Oakland a few blocks.
At some point, some protesters became suspicious that the two men were police, not protesters. At least one person attempted to pull off handkerchiefs the officers were wearing to hide their faces. A melee ensued with the officer's partner wrestling with one of the protesters.
Browne said the official investigation included eyewitness accounts and surveillance footage. 
The incident took place during several weeks of demonstrations triggered by court decisions involving fatal officer-involved shootings in New York City and Ferguson, Missouri.