CHP officer rescues young owl from freeway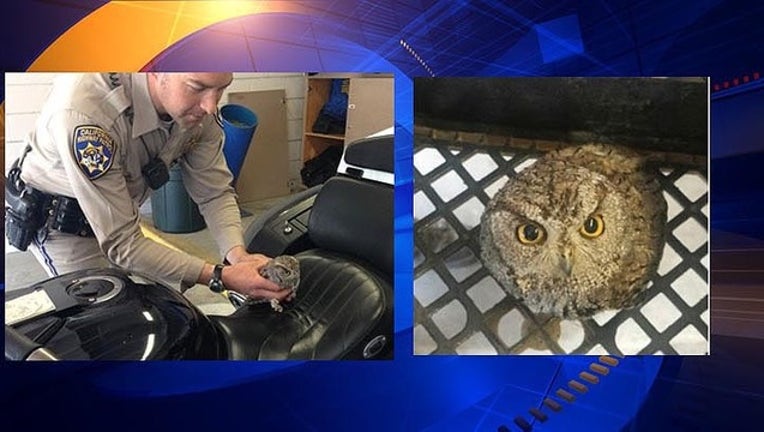 article
NAPA (BCN) -- A California Highway Patrol officer was being credited Monday with helping to rescue a stranded young owl after a citizen flagged him down on state Highway 121 in Napa, according to the CHP.
Officer Garrett Ray with the Napa-area CHP office stopped near the intersection of Highway 121 and Napa Valley Corporate Way at about 1 p.m. Friday when the citizen flagged him down.
The citizen said he saw an owl unable to fly, was concerned for its safety and had put the owl in his truck.
The officer took the owl to Silverado Veterinary Hospital in Napa and hospital employees said they will care for the owl until it can fly and return to nature.