City officials say transgender student rights will be protected despite change in federal policy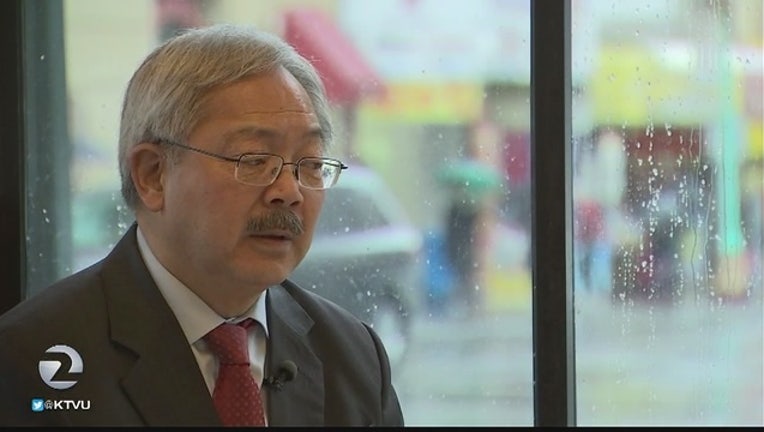 article
SAN FRANCISCO (BCN) San Francisco officials today said that local protections for transgender students will not be affected by a Trump administration decision to lift federal guidelines requiring schools to let transgender students use the restrooms matching their gender identities.
The decision today to lift an Obama administration directive leaves the decision on how to interpret federal anti-discrimination laws up to states and school districts.
A joint statement by San Francisco School Board President Shamann Walton, Mayor Ed Lee and interim Superintendent Myong Leigh called today's decision a "misguided act that will victimize children most in need of our support."
"All students deserve to learn in an atmosphere that is free of fear and discrimination," the statement said.
"While attending school, no child should feel overwhelmed by the simple decision of which bathroom to
use, or fear the consequences of entering a locker room."
Walton said the district, which was the first in the country to affirm the rights of transgender students in 2003, will continue to uphold those rights.
"We believe transgender and gender expansive rights are basic human rights," Walton said in a statement. "We are fortunate to live in a city and a state where legislators and educators understand the necessity of
students accessing the full complement of academic supports and facilities without fear of reprisal or discrimination."
San Francisco was also the first city in the nation to appoint a Transgender Initiatives advisor, officials said.
The Obama administration directive was temporarily put on hold by a Texas federal judge in August last year shortly after it was issued in response to a lawsuit filed by 13 states. It also did not carry the force of
law even before that decision.
In a joint letter from the U.S. departments of Justice and Education, Republican administration officials said the Obama administration guidance "has given rise to significant litigation regarding school restrooms
and locker rooms."
The letter says the departments plan to "further and more completely consider the legal issues involved."
The letter also notes that transgender students must still be protected from bullying.
"All schools must ensure that all students, including LGBT students, are able to learn and thrive in a safe environment," the letter said.