City removes illegally installed speed-bumps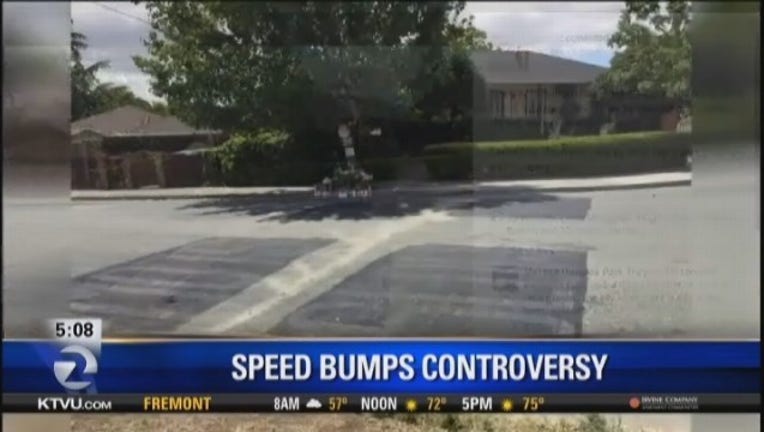 article
Friday afternoon a group of "speed bump fairies" installed an illegal speed bump on the 1100 block of West 11th Street. But on Monday their hard work came to an end as crews removed the hindrance.
"It is scary, you know we all have kids around here unfortunately it was a grown man that got killed and a good friend and neighbor and its uncalled for," says Kip Stephens an Antioch resident.
Stephens says the speed bumps were installed after his friend and neighbor 47-year-old Timothy Hudson was hit and killed last month.
The two spoke about the speeding issues in the neighborhood one day before Hudson's was killed.
"He said one of these days someone is going to get killed, and I wasn't thinking it was going to be him the next day. So it's made a big impact in this city," says Stephens.
Hudson was killed on May 11, outside his home.
A witness said a 19-year-old driver was doing "doughnuts" on the street when he struck Hudson, later dragging him under his car before speeding off.
Police later arrested the teen who could be facing vehicular manslaughter and felony hit-and-run charges. Crews removed the bumps on the same day Hudson was laid to rest.
Neighbors say the speed bumps were actually working and are upset they were removed.
"Pretty shameless, kind of low the city didn't have to pay for nothing out here," Stephens.