Coco Republic, latest retailer to announce it's leaving SF's Union Square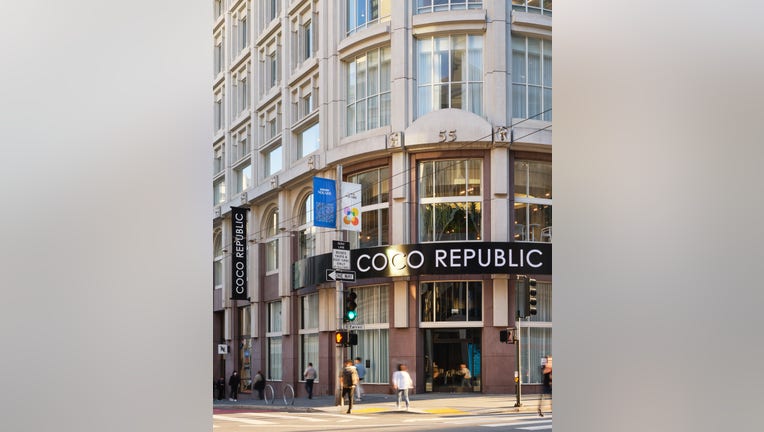 article
SAN FRANCISCO - In the latest blow to San Francisco's economic outlook, another retailer announced on Wednesday, they're closing their Union Square store by July. 
Coco Republic, a self-described luxury Australian furniture brand, will close its 53,000 square-foot showroom located at 55 Stockton Street, where Crate & Barrel was located not long ago. The furniture store lasted less than sixth months from when it opened, according to the company. 
A spokesperson said the closing sale begins immediately. Plans to close this location are either in July, or when the inventory runs out.  
"Downtown San Francisco has been struggling with well-documented issues which have significantly exacerbated challenges that started with the coronavirus pandemic. Due to a significant decrease in foot traffic and customers, retailers have been finding it difficult to operate in the area," a company statement read. 
Last week, Nordstrom announced they are closing their two downtown San Francisco locations, which include an anchor store location at the Westfield Centre. Market Street Rack is set to close its doors by the end of summer. Anthropologie, also in the vicinity, will close this month. And Saks OFF 5th will shutter no later than this fall. 
Last month, Whole Foods abruptly announced the temporary closure of their brand-new flagship store located in the struggling Mid-Market area, due to employee safety concerns. 
Coco Republic said they are disappointed, to say the least, in their decision to close what they considered their "initial" flagship location in the U.S. But they add, "it is impossible to continue to keep the location open." 
Anthony Spon-Smith, the company's creative director and founder, said the safety and well-being of customers and employees is Coco Republic's highest priority. 
As the company points out, the city has struggled to reimagine post-pandemic San Francisco and how to revitalize empty spaces. One nonprofit launched a Vacant to Vibrant program that wants to turn vacant retail space into vibrant pop-ups. 
There are Coco Republic stores located in Southern California. The brand is planning an online sales expansion.