Collision injures 3 children, 2 adults on MacArthur Boulevard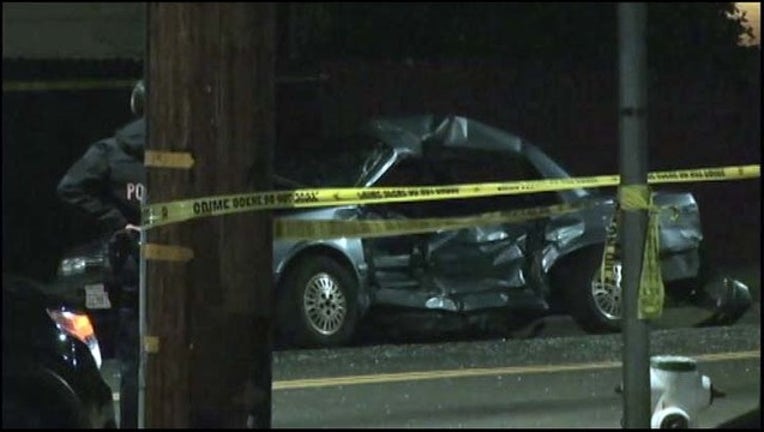 article
OAKLAND, Calif. (KTVU and wires) -- Three children and two adults were injured in an apparent hit-and-run collision in Oakland near the Eastmont Town Center Monday night, police and fire officials said.
Officers responded to a report of a multi-vehicle collision at 68th Avenue and MacArthur Boulevard shortly after 9 p.m., Oakland police Officer J. Moore said.
It appears a four-door sedan collided with another vehicle traveling at high speeds that fled the scene, Oakland fire Battalion Chief James Bowron said.
Emergency crews used the Jaws of Life to extricate an adult and a child from the sedan, he said.
A total of five people inside the sedan were critical trauma patients, according to Bower.
An infant, 8-year-old and 10-year-old were all transported to UCSF Benioff Children's Hospital Oakland, Bower said.
Two adults were transported to Highland Hospital, according to Bower.
The collision mostly damaged the driver's side of the sedan, Bower said.
An update on the conditions of the injured was not immediately available Monday night.