Colorado theater gunman's stoic behavior at heart of trial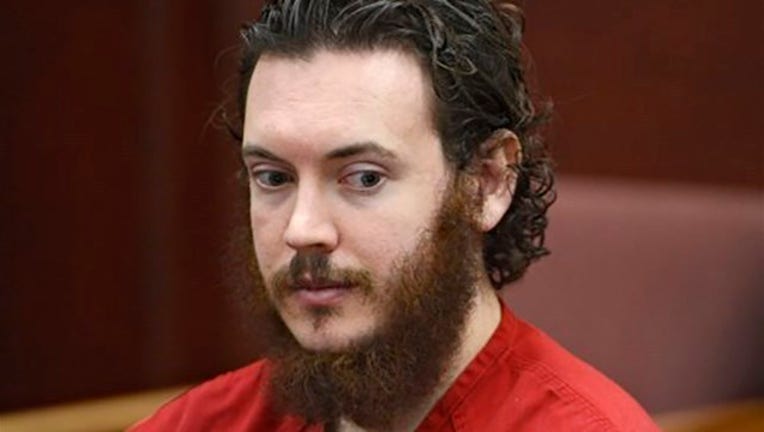 article
CENTENNIAL, Colo. (AP) — The courtroom where the Colorado theater shooting trial is unfolding is awash with emotion as survivors recount the horrors of dodging gunfire and stumbling over loved ones' bodies as they fled.
But the man tethered to the floor at the defense table seems impervious to it all, hardly moving as witnesses share details of his carnage.
Interpretations of James Holmes' stone-faced, nearly catatonic demeanor cut to the heart of the case. His attorneys say he seems aloof because of anti-psychotic medications he has taken since he killed 12 people and injured 70 more in the packed movie theater. But prosecutors hint of something dark and calculating below that emotionless exterior.
Holmes has remained unaffected in the opening days of his death penalty trial, stoic even as attorneys revealed the most intimate details of his personal life, from his failures in romance to his family's history of mental illness. He stares blankly ahead, rarely turning his head to glance at jurors or the crowded gallery. He doesn't speak to the attorneys by his side. Not even the sight of his parents seated two rows behind him gives him any noticeable rise.
He's so impassive that, even before his trial began, defense attorney Tamara Brady asked prospective jurors if they would read anything into his appearance, searching for those who wouldn't study him too hard.
"When you look at Mr. Holmes, what do you think?" she asked. "Can you tell if he's mentally ill? Does he look guilty? Does he look not guilty? If he talks to his lawyers, or doesn't talk to his lawyers, does that mean he's mentally ill?"
His appearance has been the subject of speculation since his original booking photo showed him with fiery orange-red hair, which he later told police he dyed in order to be remembered. At an early court hearing shortly after the July 20, 2012, attack, Holmes looked dazed, sullen and disoriented.
"The way he appeared was the way he was," defense attorney Daniel King said "His appearance speaks for itself."
Dr. Steven Pitt, a forensic psychiatrist based in Scottsdale, Arizona, said Holmes' appearance is consistent with someone who is mentally ill and on psychotropic medications — drugs that affect mental activity, mood, conduct and perception.
"The behavior that you are seeing in court is an absolute byproduct of the nature and extent of his mental illness and whatever psychotropic medications he may or may not be taking," said Pitt, who often works on criminal cases but isn't involved in the Holmes trial.
Pitt said it was impossible to know, simply by observing Holmes, how aware he is of the proceedings — that would require a conversation with him. But since Holmes was found mentally competent to stand trial as part of his first sanity examination, he probably understands what's going on and can help with his defense, Pitt said.
When jurors decide whether Holmes was legally insane at the time of the shooting, the judge will order them to rely on evidence and testimony, not his expressionless face. Still, it has been the subject of quiet courtroom chatter.
King said 20 doctors who treated Holmes since his arrest agree he suffers from a serious psychotic illness. It flared up behind bars, where surveillance footage and guards caught Holmes licking his cell walls, rearranging blankets, eating lunch meat between flattened paper cups and sucking his thumb and crying in November 2012. He told a jail psychiatrist he thought he was Peter Pan. Doctors at a hospital where he was taken after repeatedly ramming his head into walls prescribed him the prescription drug Haldol, and King said he has been taking anti-psychotic medicine ever since that episode.
"And it's been having a positive effect on him," King said during opening statements. "If he appears distracted or aloof or unconnected, that's in part due to the medications he is on."
But the dramatic testimony isn't lost on Holmes, King said.
"He now regrets what took place in the theater," he said.
Holmes has always had a crippling awkwardness that made it hard for him to socialize and be successful in his study of neuroscience, District Attorney George Brauchler said. He excelled at bookwork, for example, but struggled with labs that required human interaction, the prosecutor said.
Officials at one graduate school that rejected him said they found him aloof, quiet and disinterested, Brauchler said.
"He had a lifetime worth of social anxiety," he said, noting his "flat" demeanor.
Brauchler said he was much more "sharp and witty" in writing, which helped him conceal his plans for mass murder when sending benign emails about life to his parents.
"He is smart," Brauchler said in noting that two court-appointed psychiatrists who examined him found him sane.
In videotapes of one of those interviews, Holmes' voice sounds thick and mechanical, even as he talks about his victims.
"I only count fatalities," he told psychiatrist William Reid in a video snippet shown in court. "The dead can't be repaired or come back to life or be normal again. It's irreversible."
When Reid asked about the wounded, Holmes replied, "They're collateral damage, I guess."