Concord: Fuel truck engulfed in flames extinguished by firefighters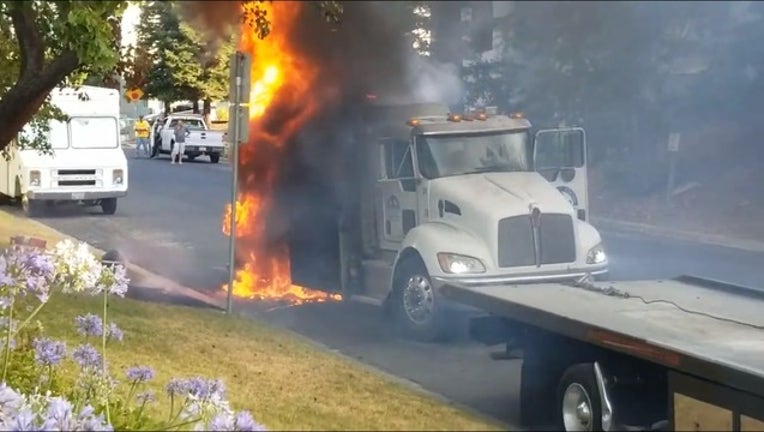 article
CONCORD, Calif. (KTVU) - Contra Costa County Fire Protection District had a busy day Tuesday. Shortly after battling a grass fire that spread to a nearby storage facility in Pacheco, they had a fuel truck fire to deal with. 
Concord police received a call of a truck driving with its wheel on fire and dispatched Contra Costa Fire to Industrial Way and Pike Court in Concord at 7:10 p.m., according to Battalion Chief Dominic Ciotola.
The truck containing 50 gallons of diesel fuel had caught fire, but was brought under control by firefighters fairly quickly. 
A hazmat crew and the Department of Fish and Game were brought in, because some fuel may have gotten into nearby storm drains and could affect wildlife.  
A commercial environmental mitigation company was also called in to clean the drains, street and the truck so it could be towed away.  
Officials say the cause of fire is underway. There was no word of any injuries.