Concord police release video of suspect from bank robbery in August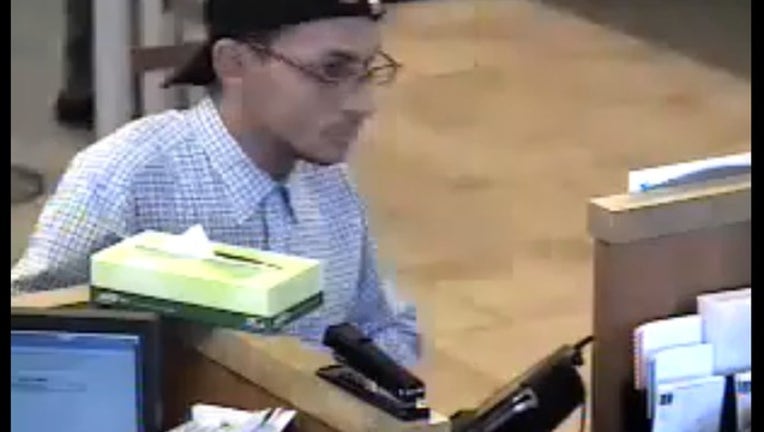 CONCORD, Calif. (BCN) - Concord police have released a video of a suspect who allegedly robbed a Wells Fargo bank in August and are asking for the public's help in identifying him.
The robbery occurred around 11:30 a.m. on Aug. 1 at the bank at 775 Oak Grove Road.
The male suspect approached a teller and handed over a note that allegedly said "No dye pack" and "No funny stuff," police said.
The teller handed the man cash and he stuffed an estimated $8,034 into a black fanny pack before walking out the front door of the bank toward Oak Grove Road, according to police.
Mobile users watch the video of the alleged robbery here
The suspect is described as a white or mixed race man around 30-35 years old who is about 5 feet 9 inches tall, weighs about 150 pounds, and had a thin mustache/goatee, police said.
During the robbery, he wore a plain black baseball cap backwards, black or brown reading glasses, a blue and white checkered shirt, light blue jeans cut off below the knee and rolled up, and light brownLacoste or Van type of shoes, according to police.
Anyone with information about the man's identity is asked to call Detective Loercher at (925) 603-5922 or an anonymous tip line at (925) 603-5836.