Condo fire started by 'unattended pot on stove'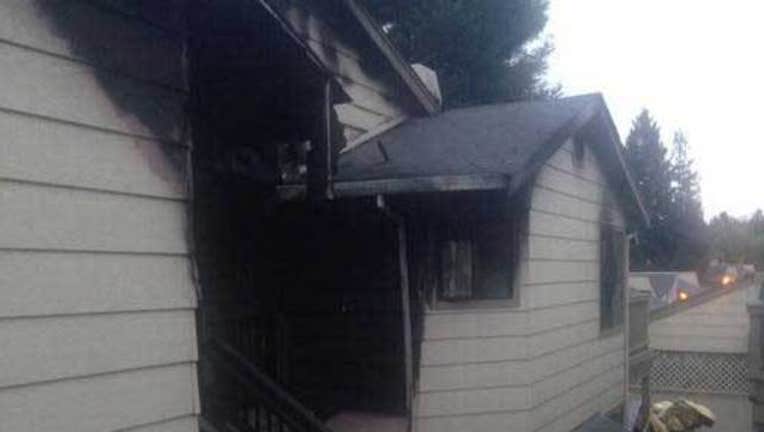 HERCULES, Calif. (KTVU & BCN) - An unattended pot on a stove caused a two-alarm fire Sunday night that destroyed two condominiums in Hercules, according to fire officials.
At 8:42, firefighters received reports of a fire at a two-story eight-unit condominium complex at 1012 Chelsea, fire officials said.
When firefighters arrived, two units were heavily involved in fire.
The fire threatened adjoining and adjacent units, as well as a shopping center located behind the complex, according to fire officials.
Crews were able to contain the fire and confine the fire damage to the two second-floor condominiums, fire officials said.
During the fire, one adjacent condominium's staircase and landing across from the fire sustained minor fire damage from the extreme heat, fire officials said.
One resident of the condominium where the fire originated was able to escape without injury.
A woman who lived in the second condominium that caught fire was unable to leave from the front door and exited the residence through the balcony. Neighbors and Hercules police assisted the woman, fire officials said.
The fire displaced all residents in the eight-unit complex, according to fire officials. The American Red Cross is assisting the displaced residents.
The Richmond Fire Department, Pinole Fire Department, Rodeo-Hercules Fire District, Contra Costa County Fire District, Crockett-Carquinez Fire District, Moraga-Orinda Fire District and El Cerrito Fire Department all assisted with the blaze, according to fire officials.
No firefighters were injured in the incident, fire officials said.