Confederate flag window will stay in Benicia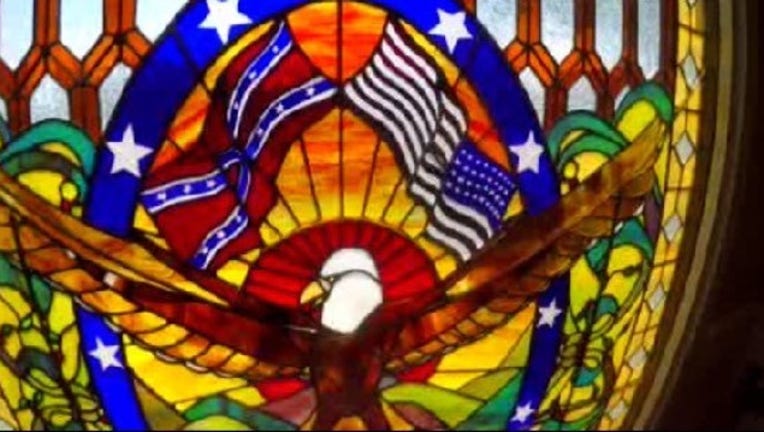 article
BENICIA, Calif. (KTVU) -- The Confederate Flag that stirred so much controversy in recent weeks has long had a home here in the Bay Area.
This Confederate Flag is part of a stained glass window at the historic Union Hotel on First Street in Benicia.
It's paired with the American Flag and an Eagle. 
The man accused of killing nine people in a South Carolina church has been seen in pictures with the Confederate Flag, sparking a nationwide call for the flag to be taken down. 
A city official in Benicia says they've only received one complaint.
Community Development Director Christina Ratcliffe said that the hotel is private property within the historic district so any changes to the building would have to go before the Historic Preservation Review Commission. 
She said the hotel has been in Benicia since the mid 1800's and believes the stained glass window was added in the 1970's.