Conjoined twins successfully separated at Jacksonville hospital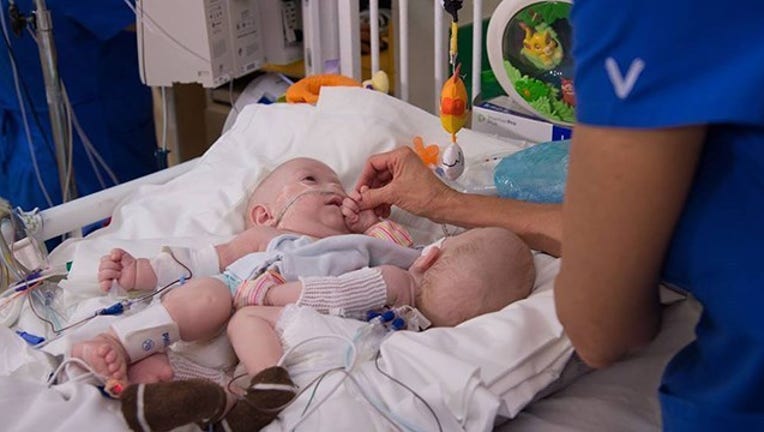 JACKSONVILLE, Fla. (WOFL FOX 35 ORLANDO) - Carter and Conner, conjoined twin boys born Dec. 12, 2014, in Jacksonville, Fla., underwent a successful separation surgery on May 7, 2015. The 12-hour surgery began at 7:11 a.m., led by a team of highly skilled pediatric specialists that included Daniel Robie, MD, chief of pediatric general surgery, and Nicholas Poulos, MD, pediatric general surgeon, for Nemours Children's Specialty Care and Wolfson Children's Hospital. The boys were separated at 3:34 p.m.

The separation involved a 17-member surgical care team (blue for Carter, green for Conner and white for surgical support), including Stephen Dunn, MD, Division Chief of Solid Organ Transplant, for Nemours/Alfred I. duPont Hospital for Children in Wilmington, Del., who travelled to Jacksonville to assist the team in separating Conner and Carter's fused livers.