Conor McGregor makes scene at Media Day, one fighter hospitalized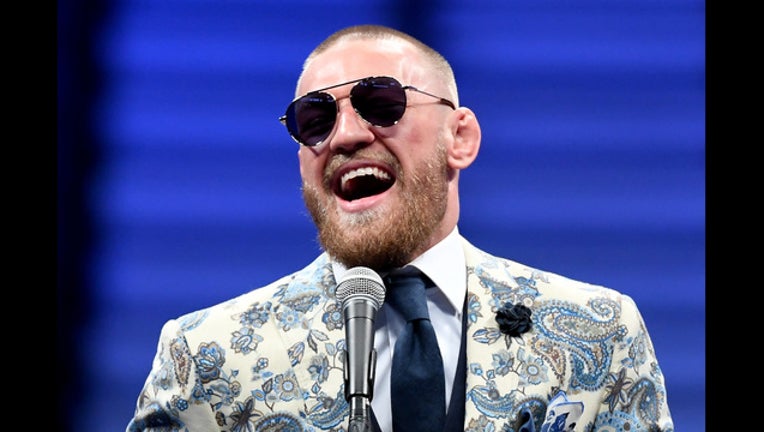 article
OAKLAND, Calif. (KTVU) - Conor McGregor showed up to the Barclays Center, where media day is being held ahead of UFC 223, stormed the arena, damaged a bus that had UFC fighters on board and caused injury to a fighter's face, according to ESPN. 
The New York Police Department is reportedly investigating the incident that involved McGregor and his entourage throwing various objects at buses in the loading dock area. In a video posted to social media, McGregor and others can be seen picking up some kind of guard rail and what looks to be a trash can. 
UFC fighter Michael Chiesa suffered cuts to his face and was taken to the hospital, per Brett Okamoto at ESPN, who spoke with Dana White after the incident. White reportedly called it the most despicable thing in UFC history. 
White said McGregor and his crew of 20 were let into the arena by a credentialed website. 
"They stormed the building, got down to the loading docks where the fighters were getting on buses and started to attack the buses with trash cans, dollies," said White, per ESPN. 
McGregor was due to have hit title stripped because of how long it's been since he's fought in the UFC – he won it in November 2016.