Contra Costa Co. D.A. clears backlog of untested rape kits with help from Manhattan D.A.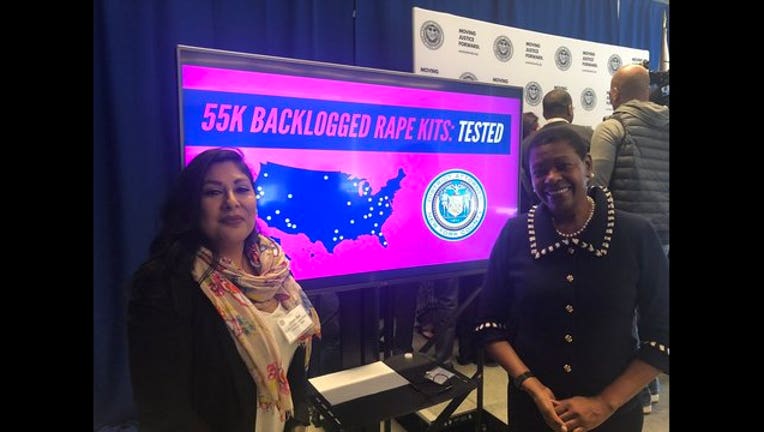 article
By Bay City News Service
The Contra Costa County District Attorney has cleared the county's backlog of 1,246 untested rape kits that have accumulated from 1978 to 2016 with the assistance of a grant from the Manhattan District Attorney's office in New York. 
Untested kits were collected from agencies throughout the county and sent them to Sorenson Forensics in Utah for testing. The results yielded 182 new DNA profiles that have been entered into the FBI's Combined DNA Index System, or CODIS database. There were 51 known offenders identified as 
suspects in those cases, and eight cases have been reopened for further investigation so far. 
"I want to express my gratitude for our partners working with our Office to end the backlog," District Attorney Diana Becton said today in a statement.
"Testing these kits can help bring closure and justice to sexual assault victims," Becton said. "We are going to continue working on this issue to ensure we never have a backlog in our community again." 
State law requires law enforcement agencies to test rape kits within specified timeframes, or produce substantial reasons why they were unwilling or unable to do so. Becton said that going forward, her office will monitor law enforcement agencies throughout the county to ensure that rape kits are tested in a timely fashion.
Nationwide, the Manhattan District Attorney's Sexual Assault Kit Backlog Elimination Grant Program has tested more than 55,000 rape kits, entering more than 18,800 DNA profiles into CODIS.