Cops nab escaped inmate with face tattoo after weeks on run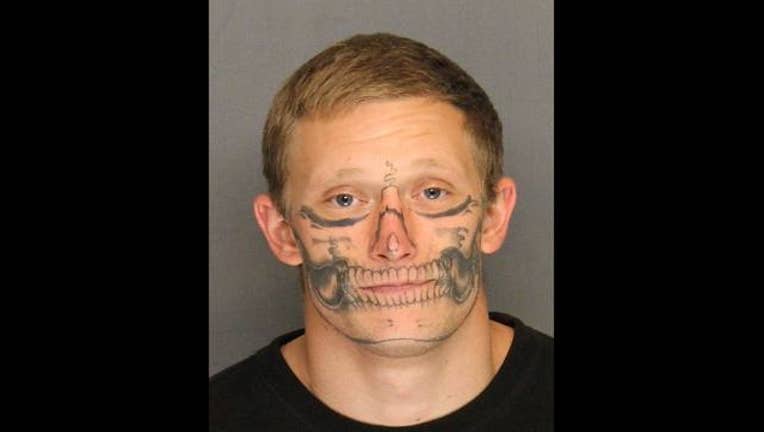 article
STOCKTON, Calif. - Authorities say an inmate with a skull tattooed on his face who escaped last month from a work crew in central California is back in custody.
The Fresno Bee reports police arrested 27-year-old Corey Hughes on Thursday at a home in Stockton. 
Officers set up a perimeter and knocked on the door, but no one answered. Stockton police then sent a police dog into the residence, and Hughes was apprehended. He was taken to a hospital for treatment before being booked into San Joaquin County Jail.
Hughes was reported missing from a work crew near Interstate 5 in Stockton on Nov. 27.
He had been serving time on a weapons charge and was due to be released in February.