Coroner identifies four victims killed after SUV plummets off Carquinez Bridge
CROCKETT, Calif. - The Contra Costa County Coroner has identified all four of the victims who died when their vehicle went off Interstate 80 near the Carquinez Bridge in Crockett late Tuesday night.
Perla Navarro, 19, of Richmond, Kyle Erickson, 19, of Pittsburg, Christopher Mata, 21, of Rodeo and Cecilia Ayala, 22, of Hayward were killed when the SUV they were traveling in plummeted more than 200 feet onto a parked train below.
The CHP received numerous calls at about 8:40 p.m., about the vehicle off eastbound Interstate 80, just east of Pomona Street.
SIGN UP FOR KTVU'S NEWSLETTER HERE
The four victims were riding in an Infiniti SUV, when it went over the side of a freeway barrier, and crashed onto a freight train.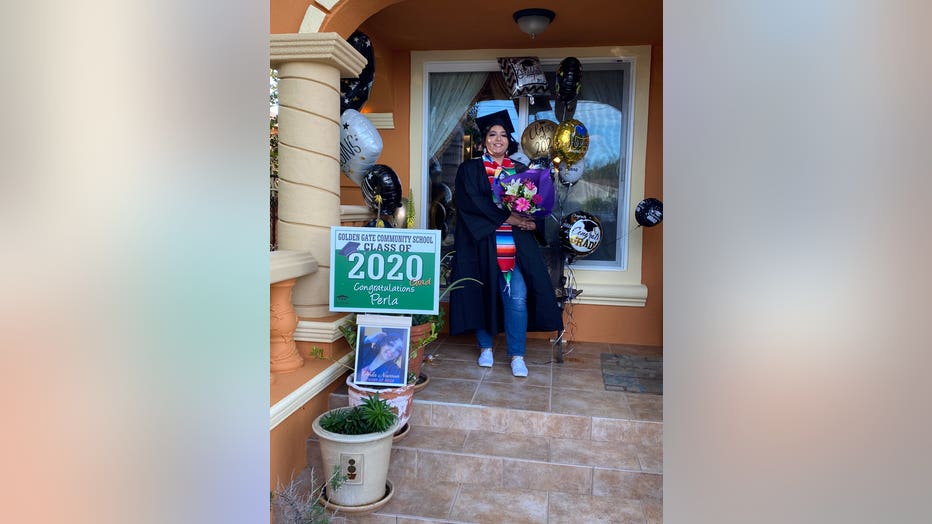 The family of 19-year-old Perla Navarro tells KTVU that she just had just graduated from Golden Gate Community School in Rodeo and was two months pregnant with her first child. They are now asking for donations for her funeral expenses.
"She was always very loving, warm, and nurturing," Veronica Martinez, Perla's mother, said. "I'm not going to be able to talk to her or see her walk through the door, or hold my grandbaby."
Perla had plans to study psychology and was already taking college courses.
"She wanted to work with kids who suffered depression or were at-risk," Martinez said.
CHP in Solano County is handling the investigation, according to Officer David Harvey.
"We're not sure what the cause was," he said. "We don't know if it was due to high speed or related to traffic issues."
Anyone who was a witness to the accident is asked to call the CHP Solano office at 707-428-2100. Harvey noted that this is the third collision this year that involved a car going over the concrete barrier on the Carquinez Bridge.
Investigators do not yet know what caused the driver to lose control.