Coroner identifies man who died in Hwy 84 big-rig crash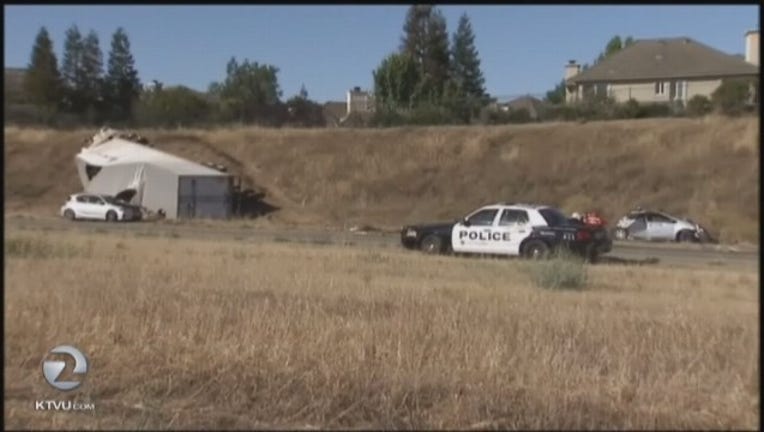 article
LIVERMORE, Calif. (KTVU and wires) -- The Alameda County coroner's bureau has identified a man who died in an early morning crash Wednesday on state Highway 84 in Livermore as 65-year-old Modesto resident David Wright.
Wright died when the big-rig hit three cars from behind, according to Livermore police.
The crash was reported at 4:46 a.m. Wednesday on Highway 84 between Vineyard Avenue and Vallecitos Road.
Livermore police Sgt. Steve Goard said it appears that traffic was slowing and the big-rig's driver couldn't slow in time.
Goard said Wright was pronounced dead at the crash site.
The big-rig driver works for Chino-based Gardner Trucking Inc., according to Stephen Haley, the company's senior director of safety and loss prevention.
The driver has been employed with the company since 2008 and had no prior major accidents, Haley said.
He said Gardner Trucking will cooperate fully with authorities and that the crash is a very unfortunate situation.
The big-rig driver and two others went to a hospital because of complaints of pain, Goard said.
The truck was carrying bottled water, police spokeswoman Officer Traci Rebiejo said.