Coroner's office identifies three people who died in Fairfield truck crash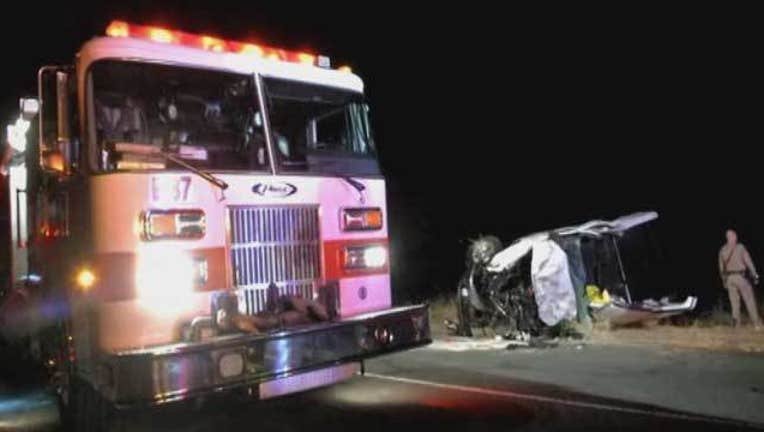 article
FAIRFIELD, Calif. (KTVU and wires) -- The Solano County coroner's office has identified the three people who died when their pickup truck overturned on an Interstate Highway 80 off-ramp in Fairfield early Sunday morning.
A fourth occupant of the truck suffered major injuries and was taken to a hospital, the California Highway Patrol said.
Two people were ejected and two people were trapped in the 2007 GMC Sierra 1500, the CHP said. Two were pronounced dead at the scene and two people who suffered major injuries were taken to the NorthBay Medical Center where one of them was pronounced dead and a 25-year-old man survived, the CHP said.
The pickup was traveling west on I-80 and exited at the Manuel Campos Parkway off-ramp at an unknown high rate of speed around 12:30 a.m., the CHP said. The driver was unable to navigate a turn and the pickup ran off the road and overturned, the CHP said.
The crash shut down the off-ramp for three and a half hours.
The deceased were identified as Chad Romaine, 29, of Vacaville, Regina Dixon, 31 of Fairfield and Katie Anderson, 31, of Jackson Md.