County jail inmate sought after deputy injured in fight at hospital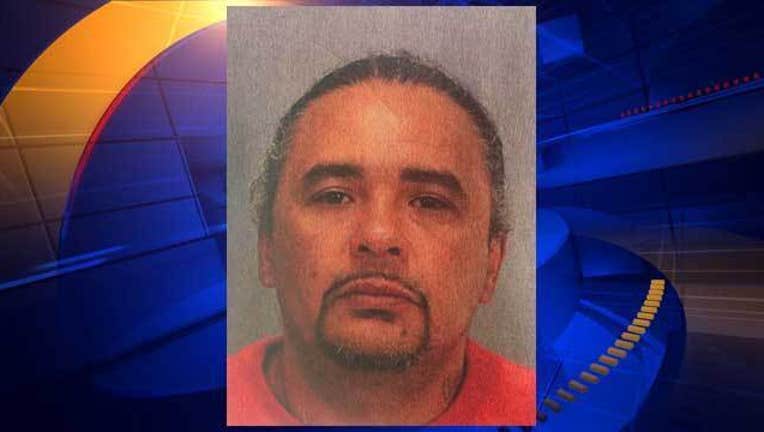 article
SAN JOSE (BCN) - A county jail inmate who escaped from Valley Medical Center Friday afternoon after he allegedly fought with and injured a deputy was arrested last year on suspicion of child molestation, a Santa Clara County Sheriff's Office spokesman said.
Authorities say the deputy suffered a shoulder injury.
Johnell Carter, 40, has been in jail since March 2014 on five counts of child molestation, according to Sgt. James Jensen.
At 1:23 p.m., deputies received a report of an inmate who injured a deputy in a fight and was last seen fleeing near the intersection of Thornton Way and Moorpark Avenue in the northwest edge of the medical center, Jensen said.
The inmate, later identified as Carter, had been transported for medical treatment and either after or during his treatment he clashed with the deputy and ran away, Jensen said.
Carter is described as an African-American male, 5 feet 11 inches tall, weighing 220 pounds with a shaved head and the word "Alice" tattooed on his neck and wearing a jail-issued green shirt and pants, sheriff's Sgt. James Jensen said.
The search involved 45 sheriff's deputies, three police canine units, helicopters from the sheriff's office and the California Highway Patrol and San Jose police, Jensen said.
Sheriff's deputies blocked traffic on Moorpark Avenue from South Monroe Street to Ginger Lane, which runs south through the grounds of the medical center, Jensen said. The Giving Tree Montesorri pre-school was on lockdown for about three hours while the search was going on.
Police and deputies were called back to the same neighborhood again Friday evening. Police say a resident reported a burglary at his apartment at Sierra Crest Apartments at Thornton and Moorpark.
There was a flurry of police activity as police, deputies and canines searched the complex for several hours.
Police told KTVU the burglary is likely connected to the escaped inmate, but believe the suspect had escaped from the complex by the time they got there.
The deputy who was in the fight is being treated for non-life threatening injuries, he said.