Couple arrested by Pittsburg police for fatal hit-and-run of 17-year old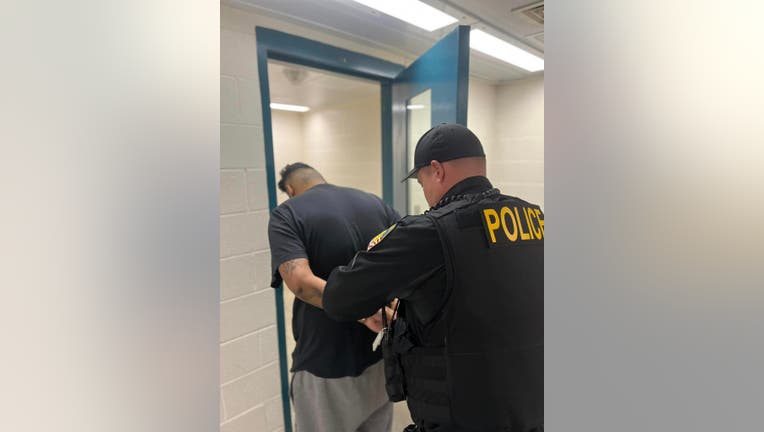 article
PITTSBURG, Calif. - Pittsburg police on Wednesday announced a couple was arrested in connection to a fatal hit-and-run collision that killed a 17-year-old pedestrian earlier this month. 
Roberto Sainez, 34, of Pittsburg and his fiancé, Vanessa Landeros, 30, were both arrested. 
The collision happened March 7, at Stoneman Avenue and Briarcliffe Drive. KTVU reported on the victim killed, Brooke Jeffrey, an 11th grade dance student at Golden Gate Community School. The crash happened in front of the school. 
Police said the two were arrested on the 3000 block of Gladstone Drive where investigators were serving a search warrant. The investigation included reviewing hours of video surveillance, which helped police identify the suspect vehicle as well as the suspects, they said. 
Several search warrants were issued, including at two Pittsburg homes, a Pittsburg business and a property in Sonoma County, which police said led to the recovery of the vehicle involved in the crash. 
Sainez was booked on charges of vehicular manslaughter, destroying or concealing evidence, felony hit-and-run, hit-and-run resulting in death, having a suspended license for DUI, driving on a suspended or revoked license and causing bodily injury and for driving on a suspended license to DUI. 
Landeros was booked and is charged with being an accessory after the fact and with destroying or concealing evidence. 
Jeffrey's mother Paula Jeffrey, said her daughter was killed at a dangerous intersection where it's dark at night, drivers often speed and the traffic lights don't work.
Family and friends said they'll remember Brooke as a great dancer and a terrific cook. The mother had said in an earlier report she realized what happened might have been an accident.