Couple found dead in murder-suicide near Pittsburg identified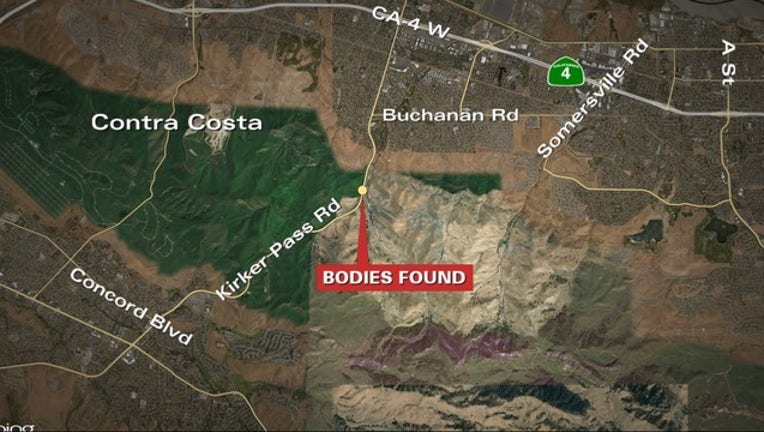 CONTRA COSTA COUNTY, Calif. (BCN/KTVU) - The Contra Costa County Sheriff's Office has identified a couple found dead in an apparent murder-suicide last week just south of Pittsburg as 58-year-old Dong Liu and 56-year-old Meizhen Zhu.
Liu and Zhu had a "boyfriend-girlfriend relationship," according to a statement from the sheriff's office.
Deputies were called to the vicinity of Kirker Pass and Nortonville roads around 9:30 a.m. last Thursday on a report of two dead bodies in a parked car.
They were pronounced dead at the scene and investigators eventually determined that Liu and Zhu, residents of Antioch and Santa Rosa, respectively, both died of gunshot wounds.
Liu is believed to have shot Zhu before taking his own life, but the motive for her killing is not yet clear, according to the sheriff's office.
Investigators are asking anyone with information on the case to call (925) 646-2441.
Those who wish to remain anonymous can email tips to tips@so.cccounty.us or call (866) 846-3592.