Couple injured in Highway 4 shooting and crash
ANTIOCH, Calif. - A couple was injured in an apparent Bay Area freeway shooting on Monday, KTVU has learned. A woman was shot and wounded while her husband, who was driving, was hurt in a crash. 
California Highway Patrol said they are investigating the Monday morning Highway 4 shooting in Oakley and crash in Antioch. Multiple officers were at the scene as two westbound lanes and the Hillcrest off-ramp were closed in Antioch. 
Two crashed cars, one with visible bullet holes, were on the side of the road, near the exit.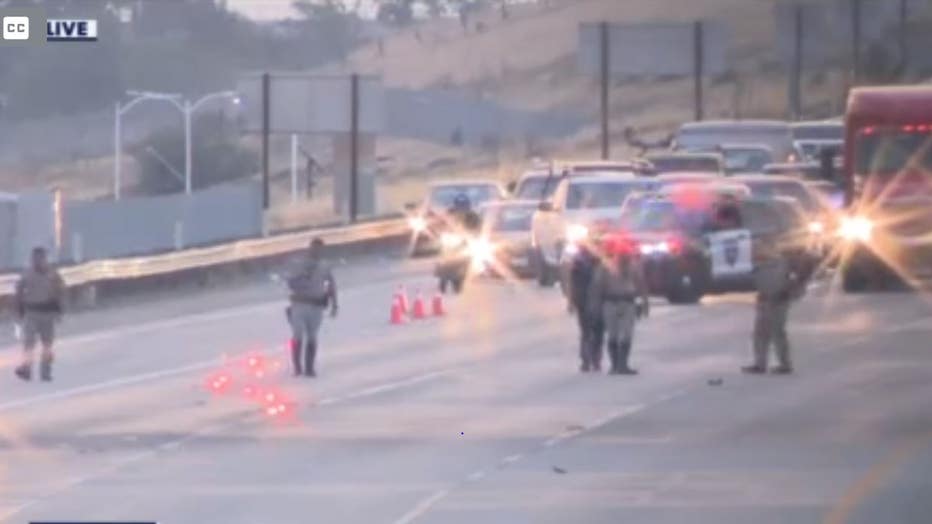 Heavy police activity shut down two lanes of westbound Hwy 4 Monday morning.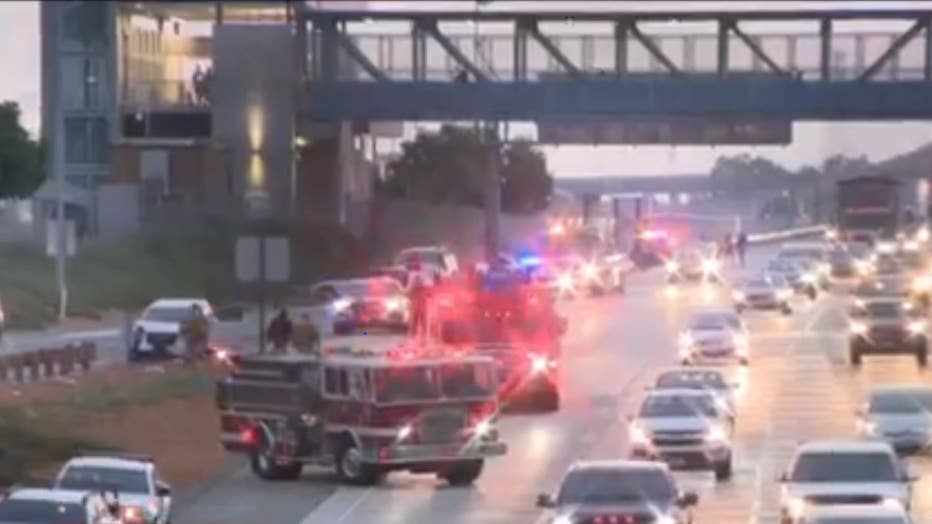 Police said they are investigation a possible shooting on Highway 4 Monday morning.
SEE ALSO: KTVU tracks Bay Area freeway shootings with an interactive map
A witness told KTVU he saw the shooting and pulled over in shock to call CHP.
He said the shooting appeared to result from a road-rage incident involving a black sedan and a white GMC Terrain SUV.
"They swerved around a bunch of cars," said the witness, who wished only to be identified as Jeff. "It looked like one was trying to ram the other. I saw gunshots come out of the black sedan into the white SUV."
The shooting led to a chain-reaction collision. A Corvette slammed into the right shoulder near Hillcrest.
 The lanes were reopened around 8 a.m. after CHP cleared the scene.