CPUC strengthens ride-share background check, but drivers don't need fingerprinting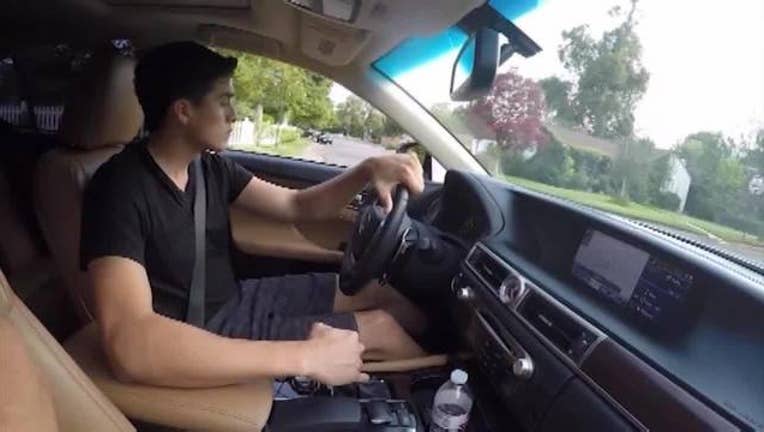 SAN FRANCISCO (Nicolette Stewart/KTVU/BCN)— California regulators decided on Thursday that ride-hailing service drivers for companies like Uber and Lyft, do not have to be fingerprinted as part of their background check. 
The biggest point of contention during today's meeting with the California Public Utilities Commission, came from taxi drivers, who are normally subject to fingerprint checks. 
They said that their direct competition should be held to the same standard, but Uber and Lyft argued that it would be "onerous and discriminatory against minorities", the Sacramento Bee reported. 
After a year of review, the commission unanimously sided with Uber and Lyft on that point.  
One commissioner wrote that fingerprinting would not greatly increase safety and that there was background check protocols currently in place.
A spokesperson who represents the taxicab, limousine, and paratransit association called the decision a "mistake". 
Under tightened rules approved this week by the CPUC, ride-sharing businesses must use 
accredited background companies and screen all drivers before they start driving and annually thereafter, and must provide proof to the utilities commission that they did so.
"Our decision today requires that TNCs perform background checks of every driver every year for as long as the driver is authorized to operate on the TNC's platform," Commissioner Liane Randolph said in a statement. "Our actions strengthen our existing protections for consumers 
while being responsive to today's transportation market," Randolph said.
In September 2016, California Legislature passed a bill that requires Transportation Network Companies (TNC) like Uber and Lyft, to take part in a local and national criminal background check that can be administered for all drivers. 
According to the California Legislature, the bill prohibits the TNC from "contracting with, employing, or retaining a driver if he or she, among other things, is currently registered on the United States Department of Justice National Sex Offender Public Website, has been convicted of any of certain terrorism-related felonies or a violent felony, as defined, or, within the previous 7 years, has been convicted of any misdemeanor assault or battery, any domestic violence offense, driving under the influence of alcohol or drugs, or any of a specified list of felonies." 
The new rules, which tighten current regulations, come in the wake of lawsuits against both Uber and Lyft regarding business practices including background checks.
In April 2016, Uber settled a civil enforcement case brought by prosecutors in San Francisco and Los Angeles for up to $25 million. The ride-sharing company agreed to adjust its business practices to remove misleading language and comply with state law, according to the San Francisco District Attorney's Office.
The case against Uber was filed in December 2014, alleging that the transportation network company's claims of industry-leading background checks were false, that the company made exaggerated claims about safety and that Uber had continued to operate at airports when it didn't have permission to, among other allegations.
Uber was ordered to pay a $10 million penalty within 60 days, and $15 million more if it did not comply with the terms of the suit within two years.
Before the suit against Uber was filed, the district attorneys reached a similar settlement with competitor Lyft, which agreed in 2014 to revise its language on safety, submit its fare calculation system for regulation and only operate at airports where it had permission. Lyft's civil penalty was $250,000.
Representatives of Uber and Lyft did not immediately respond to requests for comment.