Crayola, known for its crayons, launches flower business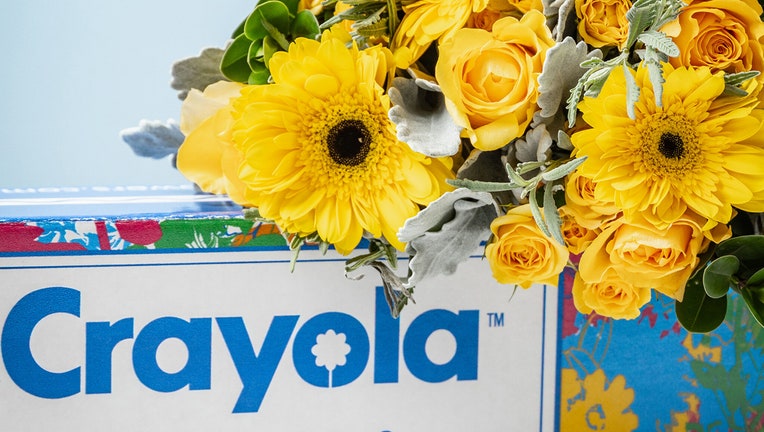 article
Crayola is getting into the flower business. 
The art supply company and Mrs. Bloom's License Corp., an international importer and distributor of fresh cut flowers, announced Tuesday the launch of Crayola Flowers – an online flower shop that sells bouquets and flowers to raise funds for nonprofit organizations.
The company said consumers can purchase colorful blooms with a portion of the proceeds from every sale donated to a participating nonprofit of their choice.
"Mrs. Bloom's and Crayola believe in the profound impact that color and kindness can have on the world," said Oren Shapiro, partner and president of Mrs. Bloom's. "Crayola Flowers is an innovative business model that empowers consumers and nonprofits to spread cheer, inspire kindness and affect change through the joy of giving and receiving flowers."
Crayola Flowers launched its product with the following nonprofit organizations and causes: 4-H,  A Kid Again, American Foundation for Suicide Prevention, American Heart Association, Autism Speaks, Big Brothers Big Sisters of America, Hawai'i Community Foundation Maui Strong Fund, On Our Sleeves, One Tree Planted, Operation Homefront, St. Jude's Children's Research Hospital, The Humane Society and Wounded Warrior Project.
Proceeds donated to the organization can range from 10-50% or more depending on which of the three fundraising options the nonprofit chooses. 
RELATED: Woman pranks her family by swapping portraits with crayon drawings
Crayola also said the platform provides fundraising tools to make creating, sharing, managing, and tracking fundraisers easy.
Bouquets are priced from $49 to $150 and are shipped directly from farms to consumers nationwide. You can learn more here.
"With Crayola Flowers, we are sowing the seeds of change and nurturing the growth of positive impacts that reach far beyond beautiful petals and stems," said Ari Shapiro, partner and marketing director of Mrs. Bloom's. "We're not just sending beautiful, fresh bouquets, we're also educating consumers about organizations whose work likely benefits someone they know and love, reinforcing the idea that kindness can flourish in even the simplest gestures."
This story was reported from Los Angeles.