Creator of world-famous Pillsbury Doughboy has died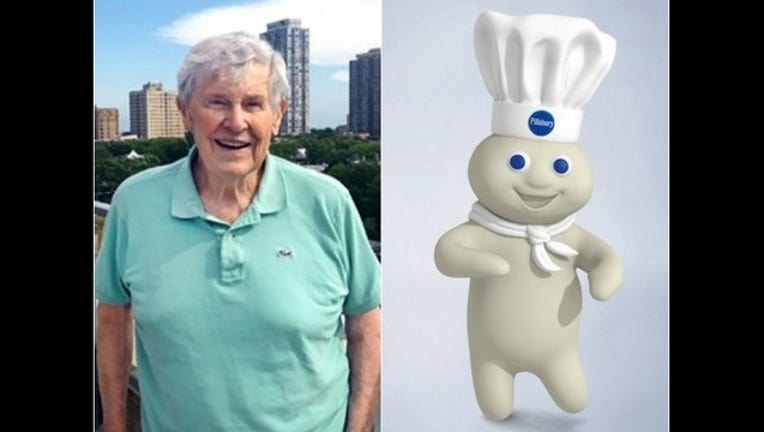 article
The creator of the Pillsbury Doughboy, aka Poppin' Fresh, died Wednesday. He was 89, according to Patch.
Rudolph R. Perz of Glenview, formerly Wilmette, was the mastermind behind the iconic General Mills' character. He thought of the idea while he was the creative director at the Leo Burnett ad agency in Chicago.
Perz said in the past that the idea came to him when he was under pressure to come up with a campaign for Pillsbury refrigerated products. The character's big blue eyes, chef hat and neck bandana were implemented to distinguish the figure from actual dough in advertising.
The doughboy's "hee-hee" chuckle is the character's signature, and very well-known around the world.
Visitation will be Saturday, April 4, 2015, 3 p.m. to 6 p.m., at Donnellan Family Funeral Home, 10045 Skokie Blvd. in Skokie.
In lieu of flowers, memorials can be made to the Robert R. Perz Memorial Scholarship Fund, Development and Alumni Affairs Office, Wake Forest University Health Sciences, PO Box 571021, Winston-Salem, North Carolina, 27157 -1021.