One home destroyed in 5-acre 'Milk Fire' north of Windsor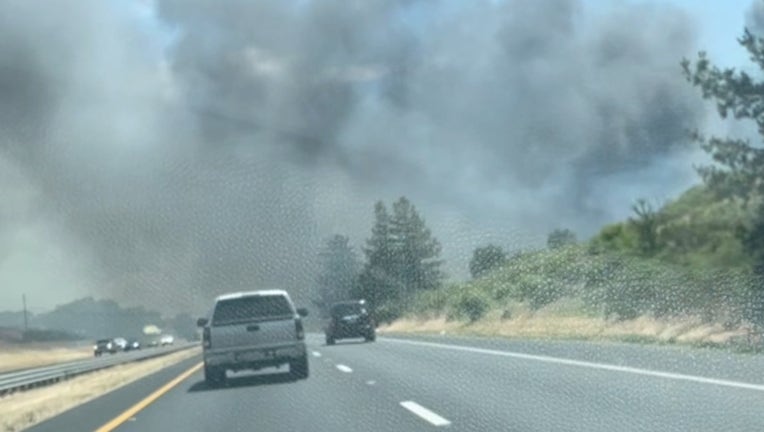 WINDSOR, Calif. - A fire that began shortly before 2 p.m. Saturday afternoon north of Windsor scorched 5-acres of vegetation and destroyed two structures, including a single family residence. 
Traffic along US-101 was also severely impacted. The CHP issued an alert at 2:25 p.m. when they closed all southbound lanes and one northbound lane north of Windsor River Road in Windsor for several hours.
As the fire burned closer, and eventually jumped to vegetation on the center island, traffic slowed down significantly.
Firefighters responded on the ground and in the air to 11290 Old Redwood Hwy north of Windsor. Crews named the incident the 'Milk Fire.' Investigators aren't sure if the fire began in vegetation or at one of the two structures that burned.
Besides the home that was destroyed, the second structure is described as a garage with at least two vehicles inside.
Firefighters were able to stop the flames from going any further than the center median along US-101. Multiple homes and businesses were threatened.
Temperatures were in the mid to upper 70s when the fire started. The area of land that burned, along with the rest of California, is experiencing a drought, which contributes to increased wildfire activity.