Custody battle over Mack the cat following Tubbs Fire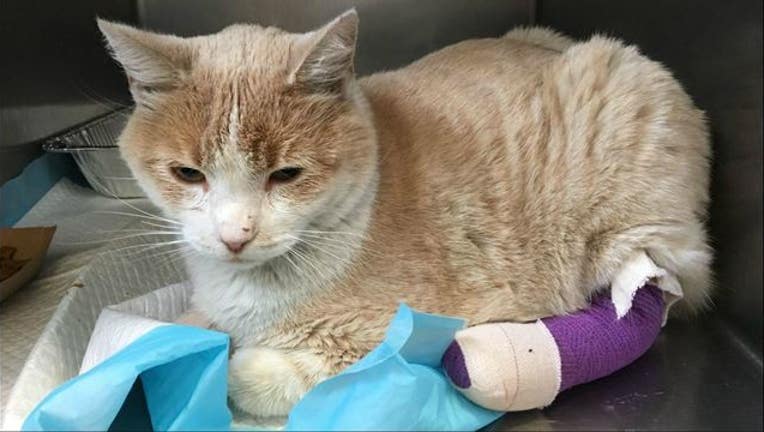 article
SONOMA COUNTY, Calif. (KTVU) - There is now a custody battle over a cat that went missing during the Tubbs Fire in October and arrived at a Sonoma County animal shelter without a microchip. 
Mack was found Oct. 11 near Rincon Ridge Drive in Santa Rosa and arrived at Sonoma County Animal Services with four burned paws.
Shelter workers nursed Mack back to health as they posted flyers with his photo around Santa Rosa neighborhoods. By mid-November it began to seem like finding Mack's family was a lost cause. 
Scott Alonso with Sonoma County tells KTVU someone decided to adopt Mack, who was renamed Aspen. 
After the adoption, a Santa Rosa family came forward to say that they thought 'Aspen' was their cat Mack. The family had Mack's mother London and sister Darcy. DNA was taken from Mack's mother and Mack, and a DNA test was conducted at UC Davis. It confirmed the cat was in fact Mack and belonged to the Wallace family. 
However, the cat's new owners had already bonded with the feline and didn't want to return him to his original family, according to Alonso. 
Alonso says this case is very rare but there is a City of Santa Rosa law that within 30 days of a new adoption, the original owner can petition to have their animal back. Mack's adoption falls within that 30 day window. 
At this point, the cat's new owners have remained anonymous and 'Aspen' remains under their care. 
At this point Alonso says this is a civil matter and Mack's family might decide to take legal action.