Dad says NJ cop left pregnant daughter $100 tip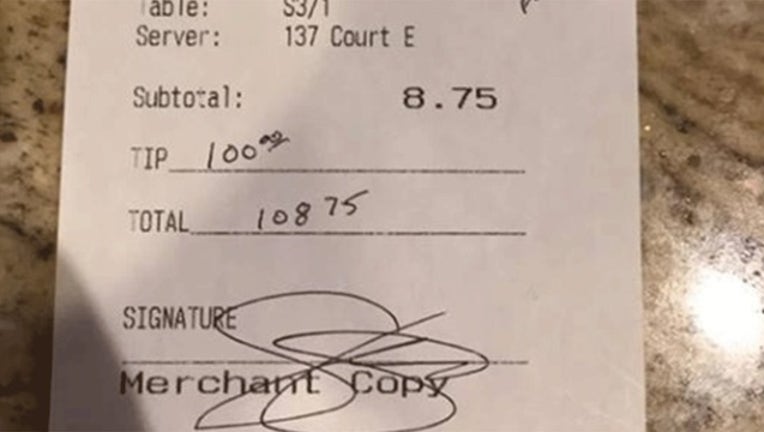 article
NEW JERSEY (FOX 5 NY) - A man took to Facebook to share a photo of a receipt showing a $100 tip a police officer left his pregnant daughter at the diner where she works.
Brian Cadigan says his daughter, who is seven months pregnant, is working at the Lamp Post Diner in Gloucester Township to save as much money as she can ahead of the birth of her first child.
On Friday, Courtney English, 23, served a Voorhees Township police officer. When he was done eating, he paid the $8.75 bill and added a $100 tip along with the note: "Enjoy your first, You will never forget it."
Cadigan ended his post with the message: 
"What a wonderful person to not only leave a VERY generous tip, but a lovely message, I don't know you Mr Police Officer, but you made my little girl cry, and made her year. Thank you, I always had the utmost respect for Officers, but you went above and beyond not just an officer, but a beautiful human being. God Bless."