Dallas' top cop has answer for protesters: Join us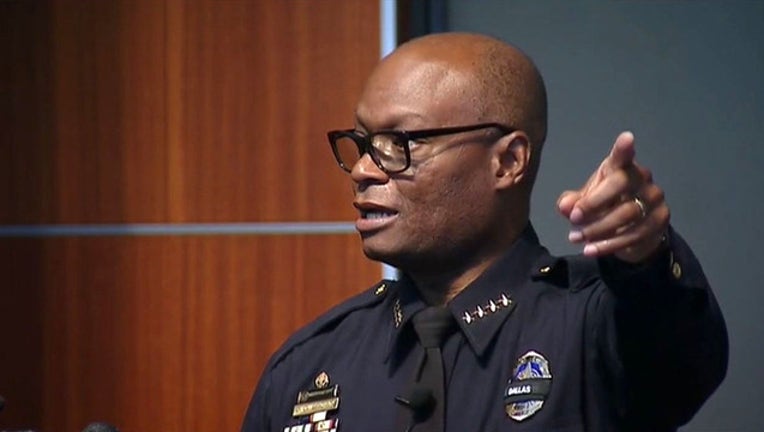 article
DALLAS (FOX NEWS) - Only days after watching five of his officers gunned down by an anti-white anti-cop shooter, Dallas Police Chief David Brown on Monday offered some advice to protesters who remain upset about recent police shootings: Join us.
Even as sometimes violent demonstrations against police continued Sunday night throughout the nation, in cities from Baton Rouge to Los Angeles, Brown made his argument for disaffected civilians to put down cardboard signs and pick up a badge.
"Become a part of the solution," Brown said during a Monday news conference. "We're hiring. Get off that protest line and put an application in. And we'll put you in your neighborhood, and we'll help you resolve some of the problems you're protesting about."
Brown knows something about becoming part of the solution. Dallas' top cop since 2010, Brown joined the department in 1983 after, he said, watching his friends swallowed up by the crack cocaine epidemic.