Daly City police asking for help identifying bank robber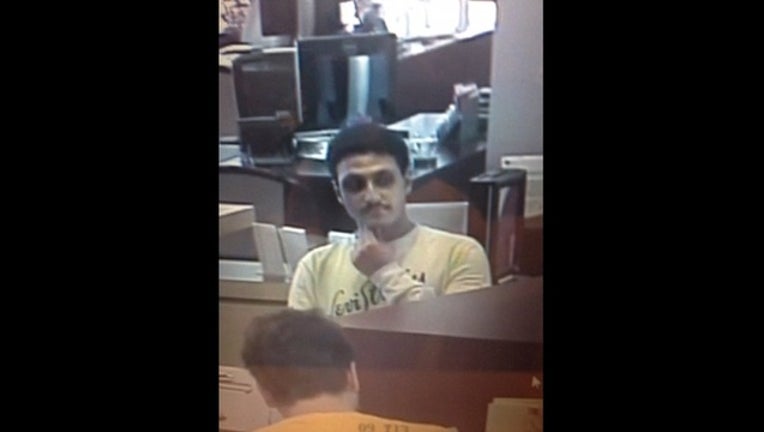 article
DALY CITY, Calif.(BCN) - Police are asking for help identifying a man who robbed a bank in Daly City this morning.
   
The man allegedly demanded money from a bank teller at 9:30 a.m. inside the First National Bank of Northern California at 6600 Mission St., police said.
   
No one saw the man with a weapon and the man did not say he had one, according to police.
   
The man left the bank with an undisclosed amount of money and was last seen walking south on Mission Street. Investigators do not know whether he had a vehicle.
   
Police are describing the man as possibly Middle Eastern, in his 20s or 30s, with black hair and a small black moustache. He was described as slender and average in height.
   
He was last seen wearing a tan long-sleeved T-shirt with the words "Levi Strauss" on the front.
   
Anyone who can identify the suspect is asked to call the Daly City Police Department at (650) 991-8119 or an anonymous tip line at (650) 873-AIMS and reference case No. 16004399.