Damon Covington hired as Oakland's new fire chief after 24 years with department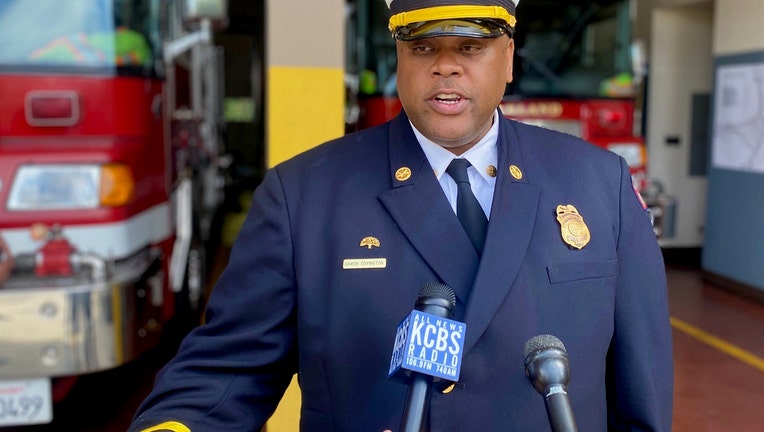 article
OAKLAND, Calif. - After a few months serving as interim chief, Damon Covington has been hired as the new permanent chief of the Oakland Fire Department.   
Covington has worked for the department for 24 years and has been a firefighter-paramedic, engineer, lieutenant, captain and deputy chief, among other positions.   
He has an undergraduate degree in sociology from Sonoma State University and a master's degree in executive public administration from Golden Gate University.   
"I firmly believe that community engagement and proactive fire prevention efforts are integral in reducing fire incidents and ensuring the well-being of all Oakland residents, businesses and visitors," Covington said.   
"As Fire Chief, I will work tirelessly to protect and enhance the health and safety of our dedicated members, ensure we always have the tools and resources needed to fulfill the mission and develop data-driven solutions to address the specific safety needs within Oakland's diverse neighborhoods," he said.   
Both Oakland Mayor Sheng Thao and City Administrator Jestin Johnson praised Covington and said they were eager to welcome him as the new chief.   
Covington is the former president of the Oakland Black Firefighters Association, previously served as the chairperson of the Rodeo-Hercules Fire Protection District and currently is an adjunct professor at Merritt College's fire science program.   
He moved to the East Bay as a child and graduated from Bishop O'Dowd High School in Oakland.