Dangerous surf conditions this weekend at Bay Area beaches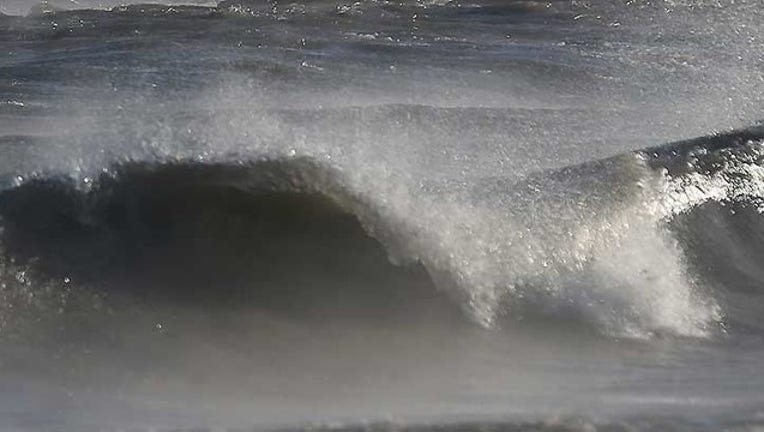 SAN FRANCISCO (BCN) - Officials with the Golden Gate National Recreation are urging extreme caution among Bay Area beachgoers this weekend because of dangerous surf conditions.
Forecasters are expecting waves of as high as 8 to 10 feet, strong rip currents and sneaker waves. Sneaker waves along with cold water and strong rip currents can kill, officials said.
Because of the dangerous conditions the National Weather Service has issued a coastal hazard statement for beaches in Northern California. A hazard statement is less serious than a high-surf warning or advisory, but is issued to make people aware of unusual and possibly dangerous conditions.
As a large wave in a series of coastal waves, sneaker waves often catch beachgoers, dogs and people walking their dogs by surprise and wash them out to sea.
Sneaker waves often occur in wintertime and although the temperature outside is warm, it is still wintertime in the Bay Area, officials said.
Officials are asking people visiting all of the Golden Gate
National Recreation Area and especially Ocean Beach, Fort Funston and Rodeo Beach to be extremely cautious.
Anyone taking a walk on the beach or fishing from the ocean should expect surf that is higher than normal. Steep beaches, particularly beaches facing northwest, will have large breaking waves, according to officials.
People should avoid turning their back on the water, keep children and others safely away from the water and avoid fishing from rocks and jetties.
Officials also said beach visitors should avoid trying to rescue a dog or others from the surf. If a dog is swept into the ocean, the owner should keep their eye on their dog and call the dog's name so it knows which direction to swim.
Many untrained rescuers die attempting a rescue, officials said.
The best suggestion is to call 911 immediately and keep an eye on the person or animal so rescuers know where to find them.
Officials recommend checking the tides before going to the beach.
The greatest danger is at high tide. At high tide waves can wash further up the beach, increasing the risk of being carried out to sea in a sneaker wave.