Danville couple arrested in online kidnapping plot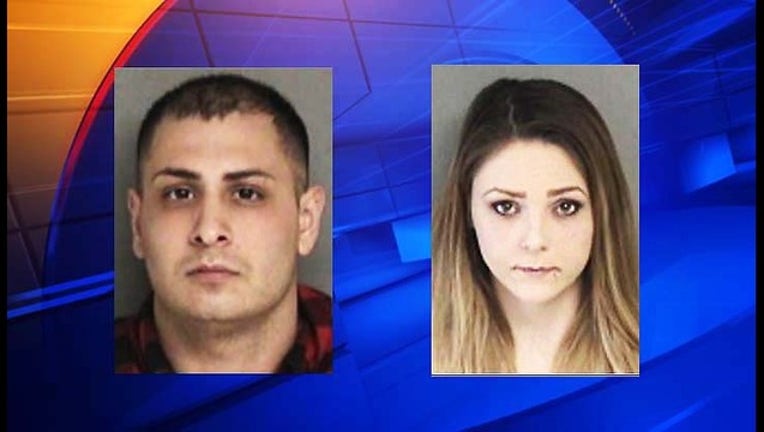 article
SANTA CLARA, Calif. (KTVU and wires) -- A Danville couple have been arrested on charges they lured a man to Cupertino through an online ad and then robbed and kidnapped him, according to the Santa Clara County Sheriff's Office.
Authorities said 20-year-old Kathleen Stump and 25-year-old Alexander Nejat had been charged with robbing, kidnapping and making criminal threats against their alleged victim.
Both Danville residents had already been arrested for a similar crime in Pleasanton. Stump had been released from custody in that case while Nejat was still being held in Alameda County jail when the new charges were filed.
Sheriff's Sgt. James Jensen told the Contra Costa Times he thought there are other victims.
"We believe there are other victims in the 680/880 corridor," he said.
On April 10, deputies responded to the 20000 block of Greenleaf Drive in Cupertino on a report by a man in his 20s who said on April 5, he contacted a woman from an online advertisement, sheriff's officials said.
The victim met the woman and man at 2:30 a.m. that day about two blocks from the victim's residence, got in their vehicle and drove with them to his home, according to deputies.
When they entered the victim's residence, Stump allegedly threatened the man with a knife and Nejat then allegedly sprayed pepper spray in his face, deputies said.
The suspects proceeded to rob the man of various electronics, prescription medications, cash and other possessions totaling $7,500, then forced him into their vehicle and drove him about three-quarters of a mile away, where they released him.
On April 15, the victim provided deputies with descriptions of the two for sketches and five days later, the detective in Pleasanton realized the drawings resembled two people arrested in a similar case in Pleasanton, deputies said.
Stump, who had been released on bail in the Pleasanton case, was arrested by deputies in the Cupertino incident and was booked into Santa Clara County Jail in San Jose.