Davis man stood watch for hours with an American flag in front of hospital where rookie officer died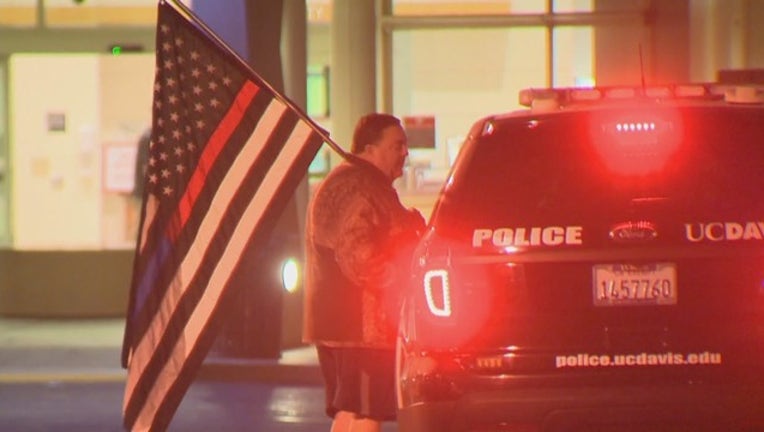 article
(KTVU) - A Davis man got word that a police officer had been shot in his hometown, so he stood watch with an American flag for hours in front of the hospital where the rookie officer eventually died.
Officer Natalie Corona, 22, was shot around 6:45 p.m. Thursday after responding to a triple-traffic collision. She was rushed to the UC Davis Medical Center in Sacramento where she was pronounced dead. 
Chris Snow, the man who stood watch, said he had to give back to the community he loves. The flag he held in front of the hospital has a thin blue line to honor law enforcement.
Corona had been on the job for just a few weeks before her untimely death. She began part-time in 2016 and worked harder in that role than any other officer, according to Davis Police Chief Darren Pytel, who described Corona as "full of life."
"This is a hard thing to hear. It just hasn't happened in our town," said Snow, who has lived in Davis for 50 years. "This flag represents something I respect."
More: Rookie Davis police officer killed; suspect found dead from self-inflicted wound
Pytel said the Davis Police Department hasn't had an officer die in the line of duty since 1959. 
KTVU reported this story from Oakland.