Daylight saving time starts Sunday amid debate over making it permanent
Here we go again. Get ready to "spring forward."
Daylight saving time begins this Sunday and comes amid renewed debate over making it permanent. 
But regardless of whether you're for or against the time change, the reality is no one knows if and when the tradition of switching clocks back could end.
Some health experts warn permanent daylight saving time could harm public health, but others say, changing the clock back and forth negatively impacts our health as well.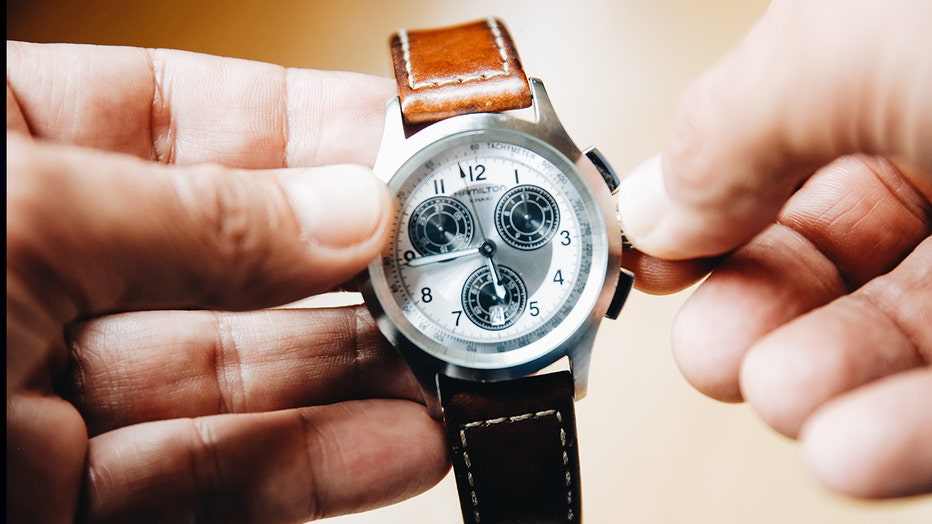 A person changes the time with the hands of a clock, on 24 March, 2022 in Madrid, Spain. In the early hours of Saturday, March 26 to Sunday, March 27, 02.00 hours will be 03.00 hours. Since 82 years ago, with the arrival of spring, the last Saturday
"Changes in mood, increased risk for heart attack and stroke, even with this shift into daylight saving time," Justin Thomas, PhD psychiatry assistant professor at the University of Alabama, said. 
Last March, Senator Marco Rubio introduced the Sunshine Protection Act, which the Senate unanimously voted in favor of, but the bill died in the House. The bill has since been reintroduced.
In New York State, Senator Joseph Griffo, has introduced his own bill –  a bill that would make daylight saving time the official time all year around.
RELATED: Here's where you can get free coffee to help deal with daylight saving time
 "The essence of this one, which people appreciate, is the fact that we're taking this as a collaborative approach regionally so that we can send a message to Washington so, you're not going from Pennsylvania to New York to Massachusetts and having to worry about whether we're going to be in our difference here or there," he said.
While New York has this bill on the table, it can't set its own time, because states are governed by the Uniform Time Act of 1966.
"If we were to take action, ultimately the federal government has to authorize and allow because you can't have different states having different time zones. You can stay on standard time right now, but you can't just make your own time under federal law, so that's why we're trying to take action to initiate action in Washington by saying 'take this up like senator rubio did, and let's finalize this once and for all,'" the senator continued.
While the senate passed the Sunshine Protection Act last year, the bill still needs to be passed by the House and signed by the president to become law.