Dead whale washes ashore near Kelly Beach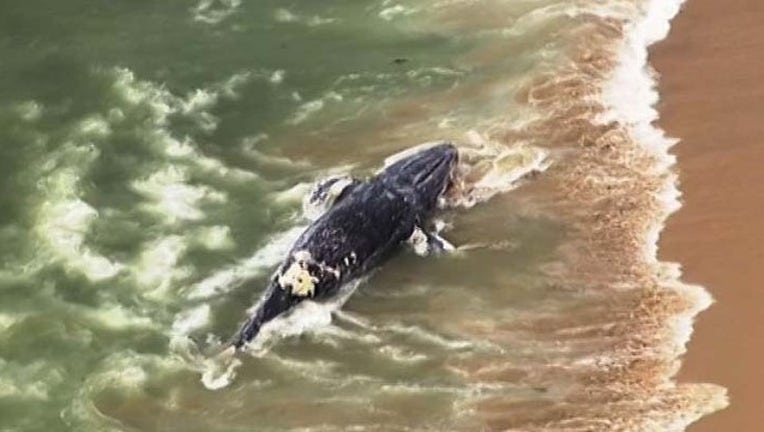 article
HALF MOON BAY, Calif. (KTVU and wires) -- A decomposing whale washed ashore on a Half Moon Bay beach Tuesday, the third whale stranded on a San Mateo County beach since last month, a Marine Mammal Center spokeswoman said.
The whale was found in the area of Kelly Beach. Researchers from the California Academy of Sciences responded to investigate how the whale died, and will likely get assistance from the Marin Headlands-based Marine Mammal Center, center spokeswoman Laura Sherr said.
The whale appears to be an adult gray whale, about 40 feet long, although the carcass was badly decomposed by the time it washed ashore and was rolling in the surf earlier today, Sherr said.
Because of the advanced decomposition, researchers will be unable to conduct a full necropsy but will examine the bones for signs of trauma, Sherr said.
The finding comes as crews in Pacifica today are burying two whales that stranded there in April and May. A 48-foot sperm whale was discovered on April 14 near Mori Point and a 42-foot adult female humpback was found on May 5.
That beach is under the jurisdiction of the San Francisco Recreation and Park Department, which had initially intended to let the whales decompose on the beach, but agreed to bury them after the city of Pacifica raised concerns about the odor.
Researchers were unable to determine conclusively how those whales had died, though blunt force trauma on the humpback seemed to suggest it might have died after being struck by a ship.