Defendant in slain mother's case pleads no contest to manslaughter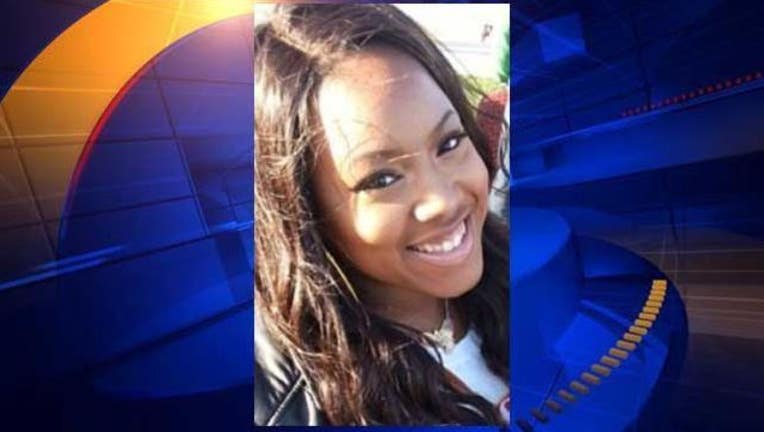 article
OAKLAND (BCN) The man accused by prosecutors of escalating a fight between two groups of women into a gun battle two years ago that claimed the life of a mother who was an innocent bystander escaped a murder conviction today by pleading no contest to the lesser charge of voluntary manslaughter.
Jerry Harbin, 32, was one of seven people charged with murder for the shooting death of Chyemil Pierce, 30, a human resources specialist at Kaiser Permanente, in the 2800 block of Chestnut Street at about 4:45 p.m. on
March 9, 2015, and stood trial with Anthony Sims, 21, Alex Davis, 27, and Michael Stills, 23.
After four days of deliberations, jurors announced late Thursday that they found Sims, Davis and Still guilty of second-degree murder but said they were still deadlocked over Harbin's fate.
Jurors were set to resume their deliberations for Harbin today but instead he agreed to plead no contest to manslaughter and a gun use clause in a plea agreement that calls for him to receive a 13-year state prison term when he's sentenced by Alameda County Superior Court Judge Kevin Murphy on
July 3.
Sims and Davis face terms of 40 years to life because they were convicted of causing Pierce's death by discharging firearms but Stills faces a lesser term of 16 years to life because he wasn't accused of firing a gun
in the shooting.
Prosecutor Butch Ford said he spoke to Pierce's sister and she agreed to the plea deal for Harbin.
Ford told jurors in his closing argument in the case that Harbin, Davis, Stills and Sims should all be convicted of murder because they all acted with conscious disregard for human life,
Ford said those four men and two others who are expected to stand trial later this year, 31-year-old Shelton McDaniels, and 18-year-old Julian Ambrose, armed themselves with guns before the shootout, which occurred after a large group of women got into a fight, and intended to shoot.
The prosecutor alleged that Harbin escalated the situation by pushing one of the female combatants, 38-year-old Joneria Reed, to the ground and interjecting himself into the women's fight.
Ford said Reed was angry that Harbin had pushed her down and called her son, 22-year-old Dijon Ward, to ask him to come and several others to the scene to back her up.
He said a shootout eventually ensued between Harbin and his associates from a West Oakland group known as "3rd World," which included McDaniels, Davis and Stills, and Ward and his associates from another West
Oakland group known as "The Bottoms," which included Sims and Ambrose.
One of the dozens of bullets that were fired in the gunfight struck Pierce in the right side of the back of her head and killed her, Ford said, describing her as "collateral damage" in "a war zone."
Pierce wasn't involved in the argument and fight but had come to the area to bring two of her three children back to the home in the neighborhood where her family had lived for nearly 50 years, Ford said.
Harbin's lawyer, Ted Johnson, who couldn't be reached for comment today, said in his closing argument that Harbin should be found not guilty of murder because he fired shots in self-defense only after shots were fired at him.
Johnson told jurors. "I'm not sure why Mr. Harbin is even sitting here" in court on a murder charge.
Harbin testified in his own defense and admitted under cross-examination by Ford that on an occasion when jurors weren't in the courtroom he taunted Davis, Stills and Sims by telling them, "I'm testifying and you're all going down."
Harbin's mother, Tracy Harbin, a registered nurse with the Alameda County Health System, said in a recent interview that Harbin "was raised right" and "has always been diplomatic."
Tracy Harbin admitted that her son "sells dope" in West Oakland and likes "easy money" but said "he never killed anybody or hurt anyone."
Reed and Ward had been scheduled to stand trial with Harbin, Davis, Stills and Sims but Reed pleaded no contest in April to second-degree murder for her role in the case and testified against them.
Reed's plea agreement calls for her second-degree murder conviction to be reduced to voluntary manslaughter and for her to be sentenced to six years in custody if a judge determines that her testimony in
the case was truthful.
Ward pleaded no contest to a felony count of being an accessory after the fact for hiding a gun that one of the suspects allegedly used in the shooting. He's scheduled to be sentenced on Thursday.