Delta College water polo athlete mourned after car crash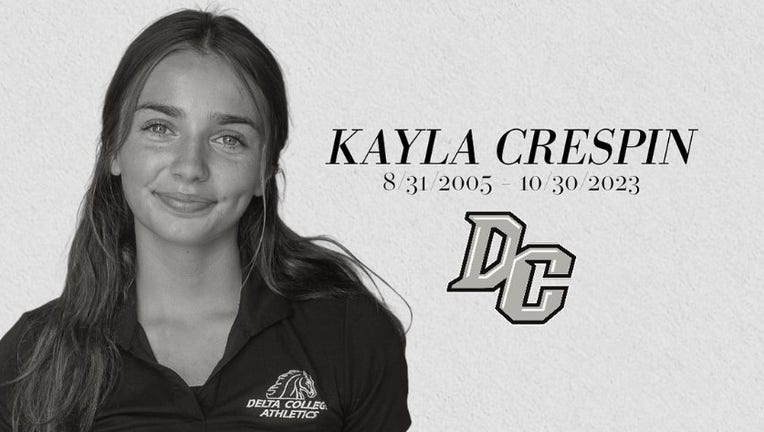 article
STOCKTON, Calif. - The Delta College athletic community is mourning the loss of one of their own.
Water polo player, Makaela Crespin, also known as Kayla, died in a car crash last weekend, according to family and teammates.
"With a heavy heart, we are deeply saddened to say that we lost a very near and dear athlete and teammate Sunday night," wrote the Delta College Women's Water Polo team on Instagram. "Kayla was such a bright light on the team and radiated so much positivity."
The teen was killed after colliding with another vehicle on North Baker Street in Stockton, according to KRCA.
"She was a great prankster, bracelet maker, and had the best pajama pant collection," the team said. "She touched the lives of so many people and we are so glad that we at Delta got to spend so many hours and weekends with her."
A Gofundme account created in honor of Crespin said she recently celebrated her 18th birthday and was determined to become a nurse one day.