Demand at regional food banks soars as layoffs, food prices, increase
SAN JOSE, Calif. - A combination of layoffs — and increasing food prices — means our region's food banks are seeing near record demand. The demand is also coming at a time when federal and state assistance from the pandemic era is beginning to dry up.
At Second Harvest of Silicon Valley, which serves about 460,000 people each month in both San Mateo and Santa Clara counties, workers are busy packing up food boxes for distribution. "We get chicken, meat, milk, eggs, potatoes, rice, beans," said Teresita Rodriguez, a food bank recipient, through an interpreter. Rodriguez said the one box of food she gets each week helps to feed her family of six. "It helps our family because right now the prices of food are really high," Rodriguez said. 
The food being packed at Second Harvest will make its way to some 900 distribution points run directly by Second Harvest and also its distribution partners.  "This allows us to know that we are going to have some kind of food to provide our families," Rodriguez said. 
With food prices up, and recent rounds of layoffs, current demand is only slightly lower than the pandemic-era highs. At the peak of the pandemic, Second Harvest was helping about 500,000 people each month.  The current number of people served each month is only about 8% below the pandemic high.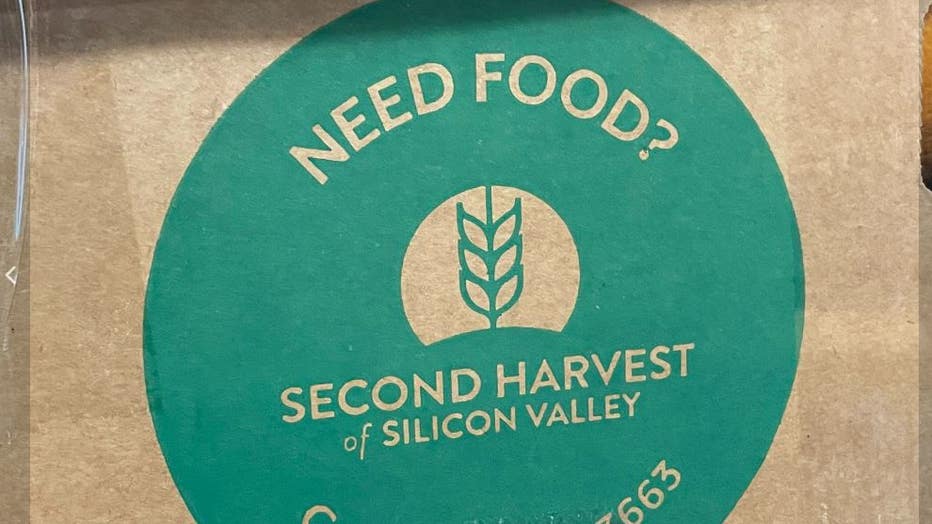 "Frankly because these nonprofits were doing such a good job, we just didn't see as much of a need for the role of government to play in making sure that food was available," said Supervisor Cindy Chavez with Santa Clara County. Santa Clara County has now approved $5.6 million to help with food insecurity in the region – and leaders are calling on other counties, cities, and the private sector to step up the demand increases.  "Most people are surprised to learn that even in this very affluent community one in four adults, and one in four children, are at risk of hunger," said Leslie Bacho, CEO of Second Harvest of Silicon Valley. 
One of the Second Harvest distribution partners is a group called Si Se Puede. "When you have a family that has to decide between rent and feeding your children, they will tend to feed their children," said Gabriel Hernandez with Si Se Puede. His group both grows food for distribution and also helps with distributing food to those in need.
Changes in in-person work habits are also impacting food banks as corporate kitchens have less to donate.  For Teresita Rodriguez she does not know what she would do without the help. "I can't imagine if they get rid of it. If they eliminated this food distribution, it would totally impact my family," Rodriguez said.